Project 350 Background: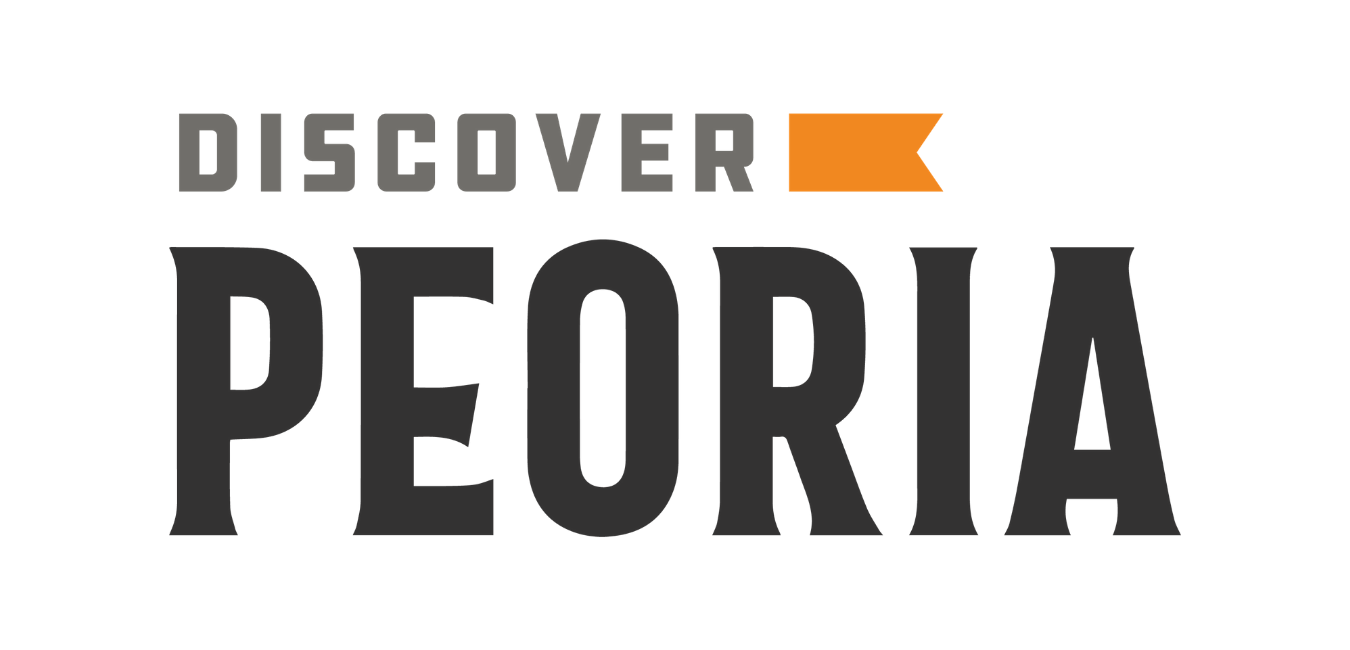 For the past 40 years, the Peoria Area Convention and Visitors Bureau has been the Destination Marketing Organization for Peoria and the surrounding counties. Several years ago, the PACVB launched its current branding of Enjoy Peoria as the bureau began to venture more heavily into the world of social media marketing, along with a revamped website at http://www.peoria.org. The focus of the bureau was on recruiting meetings and conventions to the community.
However, the landscape of the traditional DMO has dramatically changed over the past five years. More and more, Destination Marketing Organizations have taken on the valuable role as Destination Management Organizations, putting emphasis on not just marketing to meetings, conventions and sports tournaments, but by marketing the destination as a whole to both visitors and residents alike. 
The push comes as the industry and the communities they serve began to realize more earnestly that a "place people want to visit is a place people want to live."
And, we must shout loudly the impact that the tourism and hospitality industry has on our communities and most importantly our economy. The latest economic impact numbers should be released by the State of Illinois later this summer; however, the most recent data shows that the Peoria area generated more than $650 million in spending in 2018, which resulted in $16 million in local tax revenue and supported more than 5,000 jobs. Tourism is absolutely necessary for the growth and prosperity of our community.
Now, DMOs and Visitor Bureaus are crucial social infrastructure and institutions for the better of the communities that they serve. As Destinations International's Chief Advocacy Officer Jack Johnson states: 
 Every community must compete with every other community for their share of the world's attention, customers, ideas and investment. To compete, people need to be aware of a community, have a positive impression, and want to visit to experience the community and meet its people.
This is achieved through clearly developing, articulating and managing the community's brand. Efforts must be made to promote, market, sell, and engage potential visitors. And all of this must be reinforced again and again. Destination organizations are uniquely positioned to do this.
Addressing this need for destination promotion is for the benefit and well-being of every person in a community. It is a common good. It is an essential investment to develop opportunities and build quality of life to benefit all the residents of a community.
A destination organization is a community asset responsible for programs promoting a community as an attractive travel destination and enhancing its public image as a dynamic place to live and work. Through destination stewardship and brand importance, they strengthen the community's economic position and vitality which provides opportunities for all the people in the destination.
With Mr. Johnson's words echoing in our collective thoughts, the new team at the PACVB, led by newly appointed President/CEO JD Dalfonso, set out to harness the true essence of our community through a comprehensive brand development initiative that started in September 2019.
The process began by selecting the destination marketing specialists Simpleview to help with the new brand execution. After extensive research through a three-day immersion tour of our destination, a review of our current brand assets and marketing, studying the comprehensive data available through Google Analytics and finally small-group peer reviews of the new brand, we have created a fresh brand identity that will tell the story of our community in an exciting and profound way.
The New Brand: DISCOVER PEORIA 
With our roots anchored in the year 1680 when Fort Creve Coeur was established on the banks of the Illinois River, the Peoria area is the oldest European settlement west of the Allegheny Mountains. Our history is unmatched in the Midwest and we should be proud of the levels of innovation and entrepreneurship that have grown from our citizens. Pulling our history into our future, we were inspired by the likes of Whiskey City, bicycle manufacturers, the Illinois River valley, penicillin, sports traditions, Caterpillar and so much more that has shaped who we are today.
And what we discovered was that it was time to Discover Peoria again. Time for what was old to be new, what was forgotten to be celebrated, what was new to be celebrated. To embrace our presence as the "Urban Heart of the Prairie State" and as "Illinois' River City". Starting July 9, 2020, we will launch the new brand: Discover Peoria.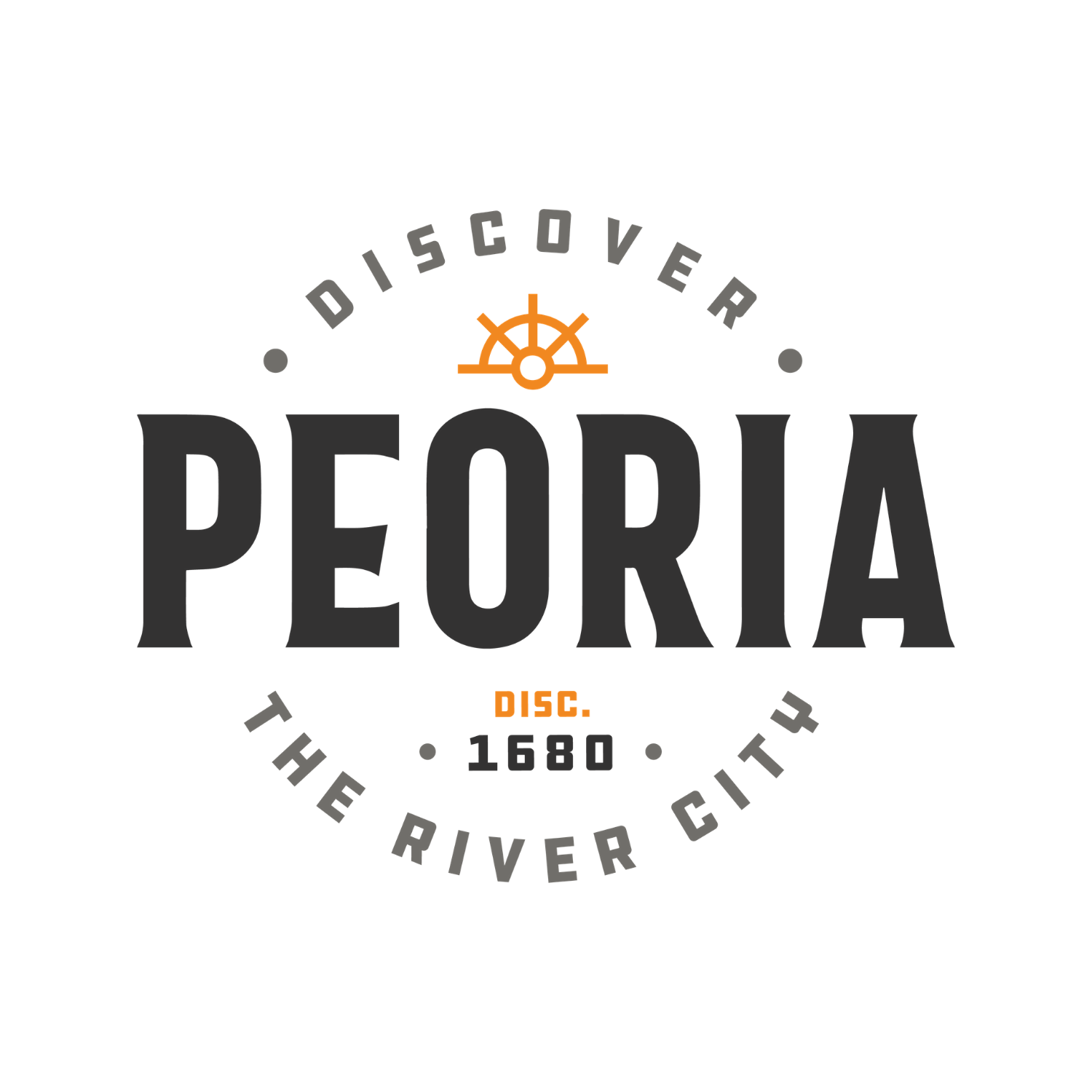 Important Brand Aspects 
In creating the Discover Peoria identity, we wanted a message that could cross all of our marketing platforms. With that, a fully redesigned website will launch on August 27, 2020, with an emphasis on storytelling, a comprehensive calendar of events, community engagement, and, of course, the visitor experience. The website will be the informational hub for the PACVB and will be where all our marketing materials point prospective visitors and residents to get more information on our community.
In addition, the branding will be across platforms, including our newly redesigned Discovery Guide (and evolution of the traditional visitors' guide). We will launch new social media platforms for the Discover Peoria brand that will focus on inspiration and storytelling, while the Enjoy Peoria branded social media channels will remain in effect and take on a more traditional advertising approach for our members/partners.
The brand also will extend to our tradeshow and conference sponsorships and recruitment of new business in the meetings and sports markets. Externally, we have already seen great success with our Meet in Whiskey City campaigns which dovetail nicely with the new emphasis on our history and legacy as a community.
As we look forward to the next 10 years, we see great potential for our community. In 2030, our region will celebrate 350 years since the first explorers from Europe discovered the beauty of the Illinois River valley. We know that this pivot in our branding and marketing our community will inspire new visitors, our residents and new businesses to invest in and create memories in Peoria.
Brand Visuals
Below you will find a breakdown of the new Discover Peoria identity put together by our partners at SimpleView.
To download the images to get a closer look at the breakdown of the brand visuals:
Click on the image you would like to download 

A new window will open where you can then download the image  
---
For more information on events going on in Central Illinois check out our website www.enjoypeoria.com or consult our Discovery Guide.