SLÈ
Michael Little, Owner
1112 W. Pioneer Parkway Peoria, IL 61615
---
Michael Little has been in food service all his life, it is his passion. What brings him the most enjoyment from being a black business owner is the opportunity to be creative.
This first-generation business owner knows how hard it can be to break into the industry.
"Finding people to work with who share my level of knowledge in foodservice is challenging," said Little. "When you dine at SLÈ, we want you to know that you get quality, homemade food. There is love on every plate."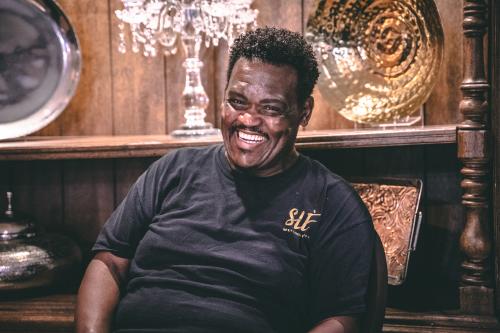 A unique feature of his menu is that it goes far beyond cookie-cutter recipes. He enjoys putting his own twist on otherwise basic dishes.
Michael is inspired by his family and has wonderful pictures of them around his business. He would advise young business owners to be fearless. 
"Start early. Don't be afraid. Don't let people tell you what you can or cannot do," said Little. 
Mr. Little contributes to the Peoria black community by offering a wholesome, clean-cut business with good food.
Michael describes his cooking as 'Southern Americana'. Yet, on any given day, this charming young man may add something from his Asian heritage to the menu.  
Whatever Michael Little prepares for you, it is sure to be a delicious win-win!