The Fry Spot
Jeremy Sargent, Owner
3127 N. Prospect Road Peoria, IL  61603
---
The first Fry Spot began in Bakersfield, California, and with too much success led Jeremy Sargent to duplicate this thriving business right in the heart of Peoria.
Driven by a lifelong desire to be a successful entrepreneur, Sargent said this family-owned business is strengthened by a core team of "the right people" cooking a diverse menu highlighted by great presentation and flavor.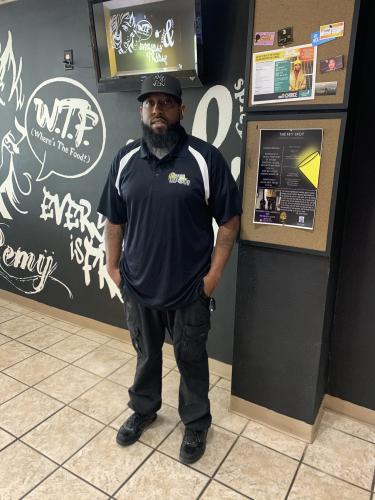 The Fry Spot specializes in the very word that is in their name, "fries" of all kinds are featured on this fun and tasty menu. Or, snag one of their specialty Jook Boxes featuring your choice of shrimp, crab or fish with rice, corn and sausage.
The Fry Spot is dedicated to helping the community and being active at local events such as the Juneteenth Celebration at the Carver Center in Peoria. Sargent believes in strengthening the community through partnerships with the Peoria Public Library and other non-profit organizations.
Sargent shared that God and a love for cooking are his two biggest sources of inspiration and creativity. 
"If I knew then what I know now, I would have hired people months in advance of the opening and spent more money on training," said Sargent.
But even with the initial learning curve of opening a business, Sargent has seen their popularity soar with the community jumping at the chance to try their fry game.
Of all the ingredients needed for running a thriving business, Sargent says the most important is, positive thinking.