The City of Peoria has officially declared 2020 the Year of the Guitar, a community vibrancy program on Tuesday, February 25 at the Peoria Riverfront Museum.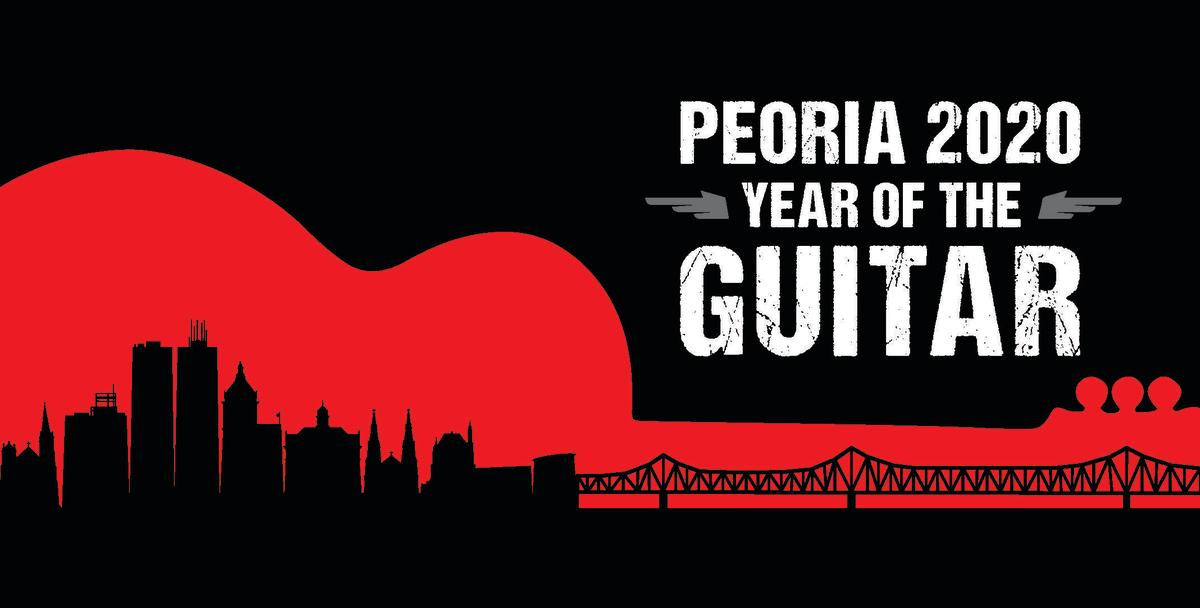 "Peoria 2020: Year of the Guitar" is an open collaboration of organizations seeking to engage and inspire the Peoria community and celebrate events, concerts and Peoria's rich history of musical artistry featuring the guitar. 
"It's no secret that Peoria has a full entertainment schedule for visitors and locals to enjoy," said JD Dalfonso, President/CEO of the Peoria Area Convention and Visitors Bureau (PACVB). "If you are interested in open mic nights, there are several options to choose from. No matter what your music taste, you can find live music at the many music venues, bars and restaurants. And if you are simply interested in learning to play guitar, Peoria has that too. The guitar has had significant cultural impact with roots right here in Peoria. Legendary guitarist/songwriter Dan Fogelberg was a Peoria native. REO Speedwagon guitarist Gary Richrather taught himself to play the guitar in East Peoria. We, at the PACVB, are thrilled to be a part of this collaboration because we believe that when you create a place people want to visit, you create a place where people want to live, work, start a business and start their families."
Peoria Mayor Jim Ardis will issue a Proclamation officially designating 2020 as the Year of the Guitar during the February 25 Peoria City council meeting. the Year of the Guitar is open to all potential users as a way to highlight the opportunities to enjoy Peoria's entertainment offerings - centered on the guitar. The Year of the Guitar will feature a variety of events that will be hosted by numerous community partners. These events will lead to the opening of "Guitar: The Instrument that Rocked the World" exhibit at the Peoria Riverfront Museum opening September 26, 2020 - January 20, 2021. 
Founding partners of this project include the City of Peoria, Peoria Riverfront Museum, Peoria Area Convention and Visitors Bureau, Peoria Civic Center, Peoria Public Library, Peoria Park District and WTVP. For more information regarding the Year of the Guitar including a calendar of events and opportunities to participate, visit @PeoriaYOG on Facebook. 
YOG | Year of the Guitar | #PeoriaYOG
Social Media (@PeoriaYOG)
https://www.facebook.com/PeoriaYOG/
https://www.instagram.com/peoriayog/
---
For more information on events going on in Central Illinois check out our website www.enjoypeoria.com or consult our Experience Guide.