All you need is love...but sometimes a lunch break works too. Check out one of these must-try lunch spots in the Peoria area to curb your midday cravings, you won't regret it!
1. Sweet dreams are made of cheese!
Who doesn't love a good cheeseburger? Bone's in Keller Station is known for delicious burgers with many cheese options including pepper jack, goat, swiss, feta and cheese sauce! Bones also has great hot dogs, sandwiches and sides. Finish off your meal with some frozen custard for a sweet treat! Discover Peoria recommends trying the cheese fries and the peanut butter milkshake.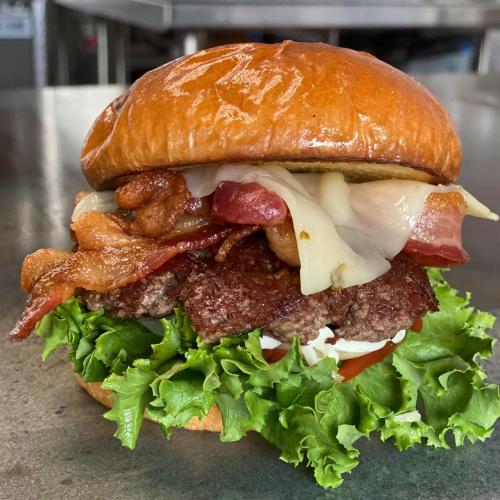 2. The best things in life are fry!
If you're looking to try something different, The Fry Spot is the perfect place for you! Newly opened, The Fry Spot serves freshly cut loaded fries, seafood and pasta. Are you an alfredo fan? Their range of alfredo pasta will leave you speechless. Discover Peoria recommends the gumbo fry or the lobster and shrimp alfredo!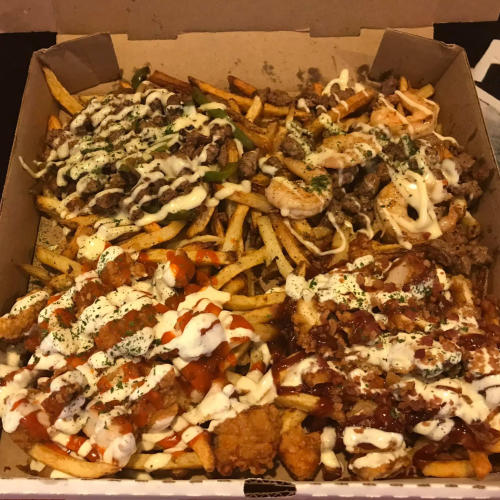 3. Get a slice of this!
I think we can all agree that pizza is an important diet staple! Sugar Wood Fired Bistro's pizza will melt in your mouth. If you're not a fan of pizza, the menu also has a range of wood-fired pasta, entrees and sandwiches. Discover Peoria staff loves the smoky pork chipotle pizza, the salmon BLT and the buffalo chicken mac n cheese!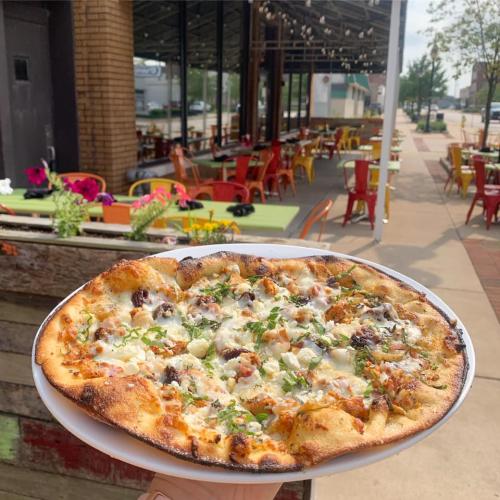 4. Meat me in paradise!
Calling all meat lovers! Dac's Smokehouse serves mouth-watering barbeque meals, meat plates, wings, wraps and tacos. Its brisket and pulled pork are tender and packed with flavor. It will definitely leave you wanting more! With a location in both Peoria and East Peoria, Discover Peoria recommends that you try the St. Louis style ribs or the smoked tandoori chicken wrap.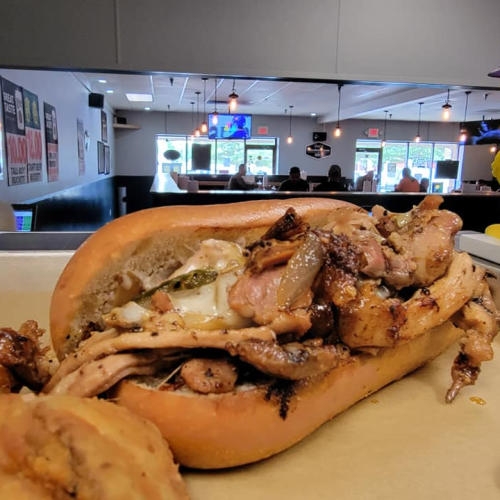 5. Bring the heat!
Thanh Linh is a local favorite among both Peorians and Bradley students. With huge portions, great flavors and spicy options, Thanh Linh never disappoints. Order all of your Vietnamese favorites such as fried rice or stir-fried noodles. Discover Peoria recommends trying the sweet and sour chicken or the pad thai!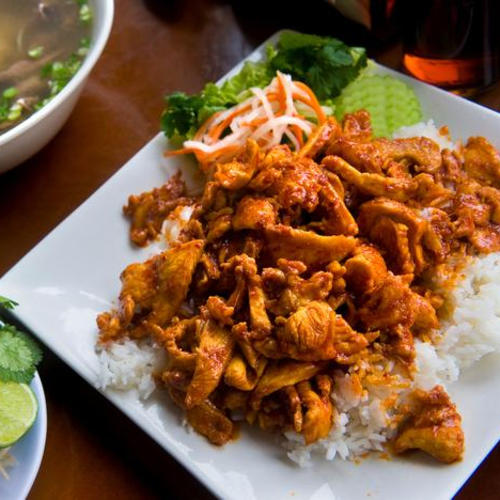 6. Keep calm and curry on!
Have a taste of the Caribbean right here in Peoria! The Jerk Hut is locally owned and serves authentic Caribbean food including curry, tacos, jerk, wings, potatoes and more. It also has tasty vegan options. Discover Peoria recommends the curry shrimp or the jerk catfish but be ready for Jerk Hut to bring the heat!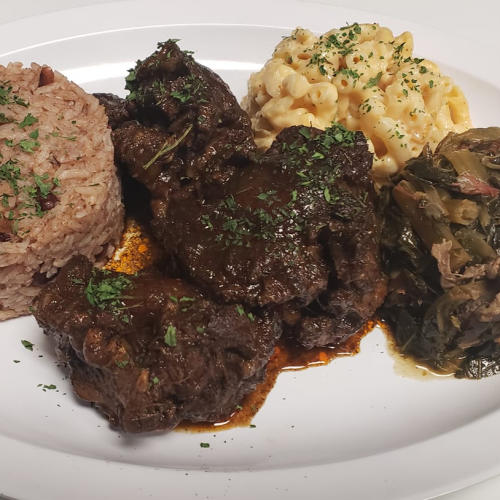 7. Live life on the veg!
If you're looking for a healthier option, check out EatAndEvolve in Junction City! It serves delicious, filling and healthy breakfast and lunch meals with carb-free, gluten-free, dairy-free and vegetarian options. You can dine in, but they're also a meal-prep delivery service. The menu changes weekly with plenty of fresh and tasty entrees!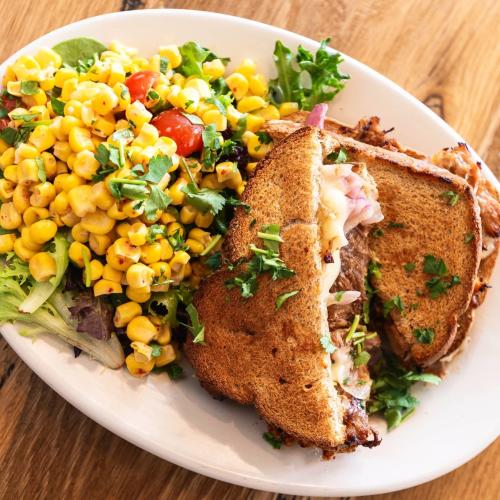 8. But first, waffles!
Are you more of a brunch person? Eggcellent Cafe in East Peoria's Levee District is a great option for breakfast, lunch or brunch with a variety of skillets, omelets, pancakes, french toast and specialties. From eggs benedict and crepes to sandwiches and salads, you're sure to find something you'll love. Try the southern chicken and pancakes or the chili cheese horseshoe!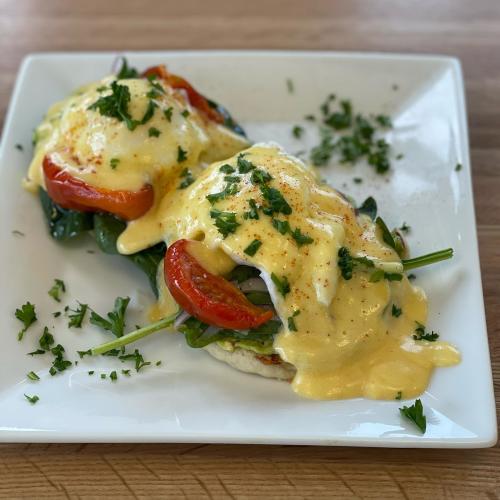 The Peoria area is packed with unique restaurants and food spots to satisfy whatever flavors you're in the mood for. Give one of these local restaurants a try the next time your lunch cravings kick in.