Did you know that tomorrow, Saturday, October 9th is International Beer and Pizza day?! Beer and pizza is one of the most iconic food and drink combinations that are loved all around the world. The crunch of pizza crust mixed with cheesy goodness is complimented perfectly when washed down with a crisp beer. Of course, we need to celebrate! In honor of International Beer and Pizza Day, here are five of Discover Peoria's favorite stops around the area where you can find mouth-watering pizza and a cold beer.
Wood Fired Pizza and Artisan Beer….Yum!
Sugar Wood Fired Bistro, located in Peoria's warehouse district is a Peorian favorite for gourmet pizza cooked in a traditional wood-fired oven. To get the full experience, you have to pair your pizza with a hand-crafted Artisan beer! Discover Peoria recommends the Smokey Pork Chipotle pizza and the Industry I Know The Owner IPA.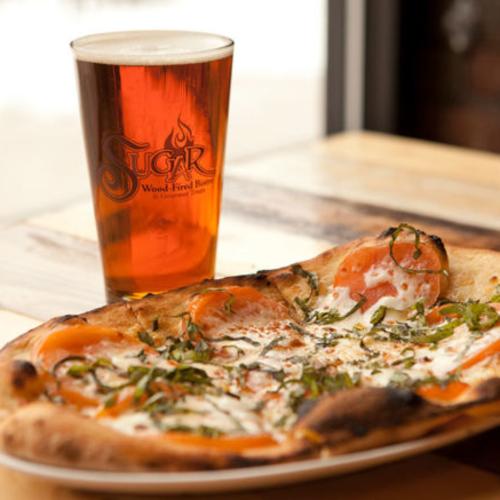 Stop Drop and Roll into Firehouse Pizza!
Firehouse Pizza & Pub East Peoria is a favorite in Discover Peoria's office. With homemade dough and original firehouse pizza sauce, who can resist?! Plus, Firehouse Pizza's restaurant has a fun fireman theme that the whole family will enjoy. Discover Peoria recommends the Chicken Bacon Ranch Pizza with a Bud Light.
Pizza Cooked the Centuries-Old Way!
Peoria absolutely loves wood-fired pizza, who doesn't?! Brienzo's in Peoria Heights serves up top-notch, hand-tossed and house-made pizzas. Each pizza is cooked Neapolitan style with a crispy crust and soft bread inside. Pick from a huge list of toppings and grab a draft or domestic beer to sip on! Discover Peoria recommends the Garlic Alfredo pizza with the Domaine Dupage French Country Ale.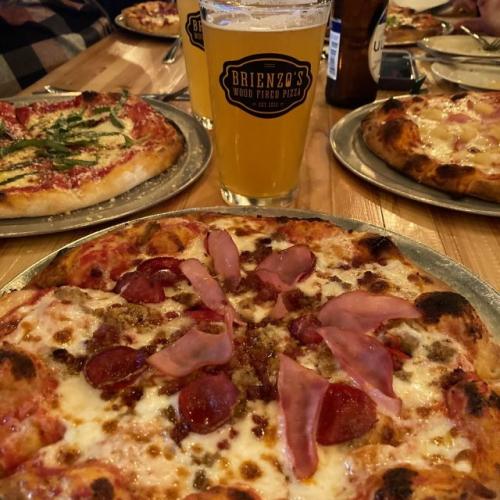 Peace, Love and Pizza!
Pizza 150 in Edwards has built its menu around popular favorites with a special Kickapoo flair! With locally sourced ingredients, the pizza is absolutely to-die-for. Don't miss weekly pizza specials and pair your meal with a beer of choice from a full bar. Discover Peoria recommends the Cheeseburger Cheeseburger pizza with the Blue Moon Belgian White Draft.
Fresh Pizza All Throughout the Night!
Satisfy your late-night cravings at Hoops Pub & Pizza! Not only is it open until 5:30 am so you can enjoy a beer and pizza combo no matter when you're in the mood, but its tasty pizza will definitely have you coming back for more! You can also order your pizza by the slice. Discover Peoria recommends Taco Pizza with a Budweiser.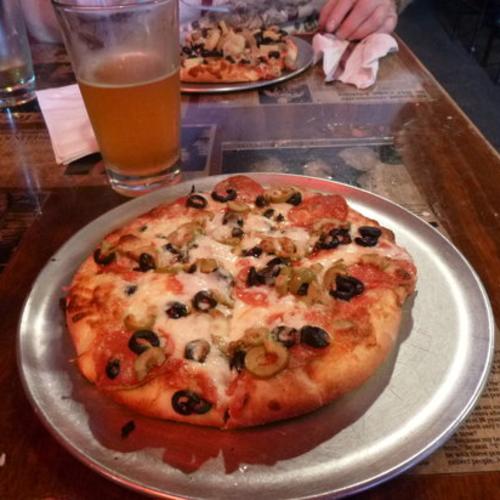 ---
Check out any of these local restaurants and eateries this weekend to celebrate International Beer and Pizza Day and try their spins on the delicious famous combination! Be on the lookout for more Peoria area pizza suggestions, coming soon!