Juneteenth, designated as a new Federal Holiday in the United States this year, is a celebration of the emancipation of African-Americans following the Civil War and the Emancipation Proclamation by President Abraham Lincoln. Peoria is home to several Juneteenth celebrations. As part of the celebrations this year, the Discover Peoria has created series of collectible cards highlighting the great works of seven Peorians who have changed the world in their own ways. You can get your collectible card during the Freedom Festival with the South Side Community Center on Saturday, June 19 from 12 - 6 p.m. at Circle Park in Peoria.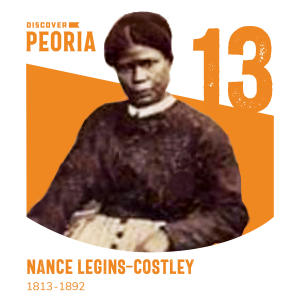 Nance Legins-Costley (1813 - 1892)
Nance Legins-Costley began her fight for freedom when she was nearly 14 years old, and eventually won her freedom when attorney Abraham Lincoln assisted with the case that she would not give up on. Twenty years before the start of the Civil War, Nance  was the first slave legally freed by  Lincoln on July 23, 1841. Nance would go on to marry Ben Costley and made her home in Peoria. She gave birth to a total of 8 children and is buried in the Moffat Cemetery located on the corner of South Adams and Griswold Streets in Peoria.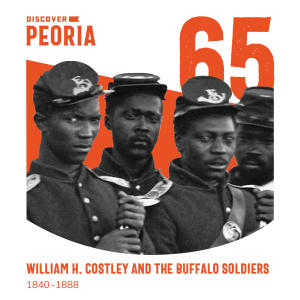 William H. Costley and the Buffalo Soldiers (1840 - 1888)
The name "Buffalo Soldier" was a nickname given by Native Americans to members of African American cavalry regiments of the U.S. Army who served in the western United States from 1867 to 1896. Peoria resident, William H. Costley, was a Buffalo Soldier who left in 1863 for the Civil War with the First Regiment of Illinois Colored Volunteers (also known as the 29th United States Colored Infantry Regiment). He was notably one of the Buffalo Soldiers present at the original Juneteenth Emancipation of Texas slaves on June 19, 1865.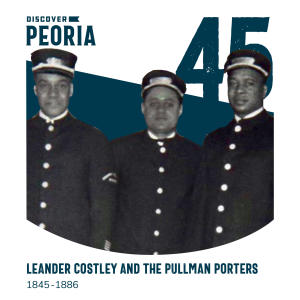 Leander Costley and the Pullman Porters (1845 - 1886)
Shortly after the American Civil War, businessman George Pullman sought out former slaves to work on his sleeper cars. Their job was to carry passenger's baggage, shine shoes, set up and maintain the sleeping berths, and serve passengers. While they were underpaid, overworked and endured constant racism on the job, the Pullman Porters would eventually help fuel the Great Migration and launch the civil rights movement. In 1866, at the age of 21, Peoria-native, Leander Costley (son of Nance Legins-Costley) was hired as one of the first Pullman Porters. Costley lived at 575 Hale Street in Peoria.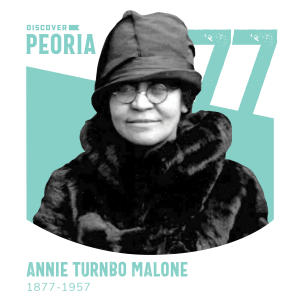 Annie Turnbo Malone  (1877 - 1957)
Annie Turnbo Malone was not only Peoria's First Black Female Millionaire, but the first in the entire United States. As a distinguished businesswoman, inventor and philanthropist, Malone founded and developed a large prominent commercial and educational enterprise centered on hair and beauty products targeting African American women. In 1918, Malone established Poro College dedicated to teaching students life and pre-employment skills, including how to walk, talk and behave in social situations. Although Malone attended Peoria High School, she never graduated, but her life's accomplishments earned her honorary degrees from Howard University, Wilberforce University, Kittrell College and Western College. Annie was the employer and mentor of Sarah Breedlove Davis, later known as Madam C.J. Walker, who also became a millionaire businesswoman.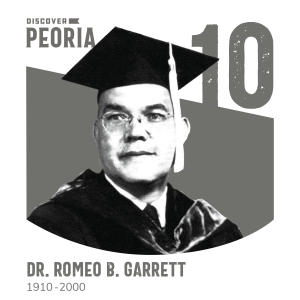 Dr. Romeo B. Garrett (1910 - 2000)
After receiving his masters degree from Bradley University, Dr. Romeo B. Garrett was hired as the first Black Professor in 1947 in the Sociology Department. He was known as an advocate for teaching Black culture and promoting a more diversified University Staff. Outside of teaching, Dr. Garrett faithfully served as Associate Pastor at Zion Baptist Church and authored several books including, The Negro in Peoria. As continued tributes to his contributions to the Peoria community, you can visit Bradley's Romeo B. Garrett Cultural Center or the street renamed Romeo B. Garrett Avenue by the City of Peoria, where his home stands to this day.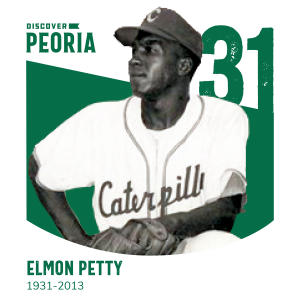 Elmon Petty (1931 - 2013)
This Manual High School graduate became a Negro League Baseball Player with the St. Louis Browns, and played alongside Charlie Pride for the Memphis Red Sox in 1953. He was an eyewitness at the baseball camp where Jackie Robinson was selected as the first African American to play major league baseball.  He both worked for and played baseball for Caterpillar, Inc.  After retirement, Petty founded the E. Petty Electric company and lived in Peoria at 1717 W. Ann Street across from Blaine Sumner school.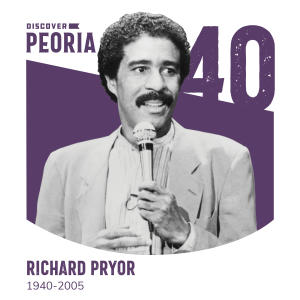 Richard Franklin Lennox Thomas Pryor (1940 - 2005)
Born and raised in Peoria, this unforgettable comedian earned worldwide fame as an actor and writer and is regarded as one of the greatest and most influential stand-up comedians of all time. Pryor was both an Emmy Award winner and a 5-time Grammy Award winner, and the first person honored with the Kennedy Center Mark Twain Prize for American Humor.  Pryor is ranked No. 1 on many comedian lists, including Comedy Central and Rolling Stone.  Pryor served his country in the United States Army from 1958-1960.  Richard Pryor lived on the 300 Block of North Washington Street in downtown Peoria, and a statue honoring him stands at the corner of Washington and State Street today.