CREW309 is short for Cancer Recovery by Empowering Women. This nonprofit team is compiled of breast cancer survivors who rowing/sculling in the Peoria Area.
The below interview with Lindsey Vlaminck, CREW309 Outreach Coordinator, Executive Board Secretary, and rower + Coach Nikki Delinski, who provides an excellent run down of the team's two boats, equipment, costs involved, history of the crew, and how it all operates. 
How long has the group been around? 
Our first open practice was in December of 2017, but we started regular practices with the team in May of 2018. At the time, we were known as ROW Peoria, an affiliate team of Recovery on Water (ROW) based out of Chicago. We applied for our own 501c3 in February of 2020 and officially became CREW309 (Cancer Recovery by Empowering Women) in the summer of 2020. So I guess the technical answer to your question is 3.5 years.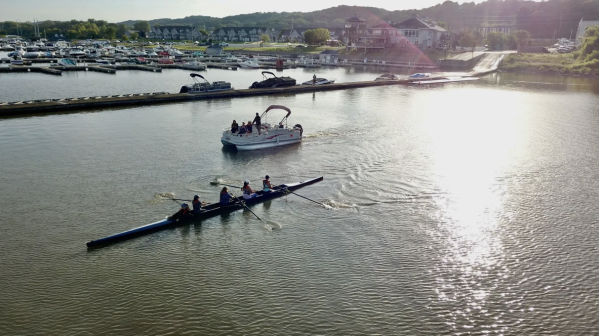 How many women are currently in the group? Is there room for more?
CREW309 has about 20-30 active members on the team currently. CREW309 currently has a wait list of women looking to join. As soon as we gets more boats, we plan to get more women in the water rowing. We had closed recruitment due to COVID, and then with getting on the water this summer, we wanted to focus on getting our existing members comfortable in the boats before opening up more spots on the team. We will host an open house for new members this fall, with plans to onboard new members over the winter season.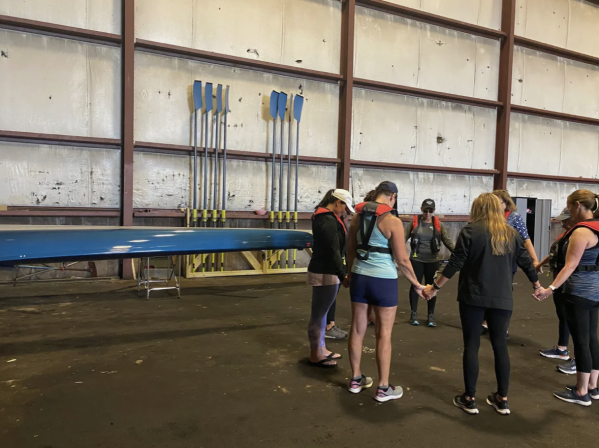 What is the CREW309 mission?
Everyone on our team has either had a breast cancer diagnosis themselves or have a substantial increased risk for breast cancer due to a genetic mutation. Our mission is to help our members lower their cancer risk through the sport of rowing. Regular exercise is shown to decrease cancer recurrence by up to 50%, so by rowing on our team, our members are actively preventing cancer from forming. A great secondary gain is the support our women receive from each other, almost like a support group, without having to constantly talk about their cancer experience. So a yes to raising awareness and education, but our main goal is more about promoting exercise and healthy lifestyle choices to decrease cancer recurrence.
The crew takes a short prayer moment prior to their practice, for the safety and well being of not only those on the water but also those who are battling cancer.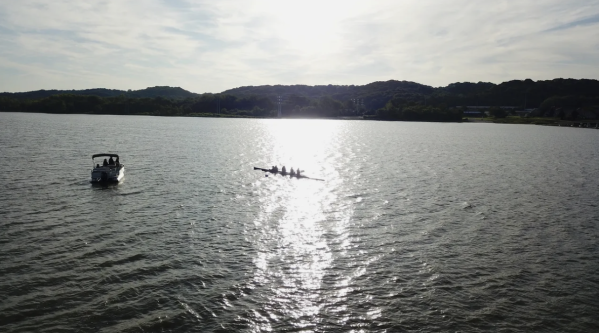 Tell us about the boats and equipment. 
The smaller CREW309 boat holds 4 rowers and the coxswain (pronounced "cox-in"), who is responsible for steering, race commands, race strategy and motivating the crew. The larger boat, if that's possible, holds 8 people and is the size of a semi. ((Maybe not quite a semi...but it's massive.))  In addition to the sculling boats, the team has a pontoon boat on hand for safety, assistance, and outings.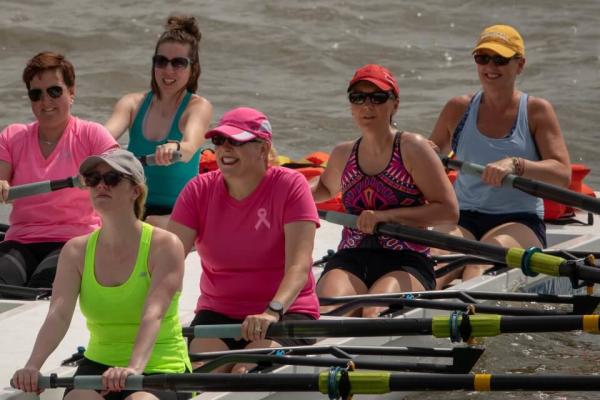 Did everyone have an interest or background into sculling before or how did it come about?
Actually, none of our members had rowed prior to joining the team (aside from Lindsay). They all joined for an outlet to be more active and find kinship with other survivors. We row in a 4 person or 8 person boat, so we do primarily sweep rowing (one oar) instead of sculling (two oars).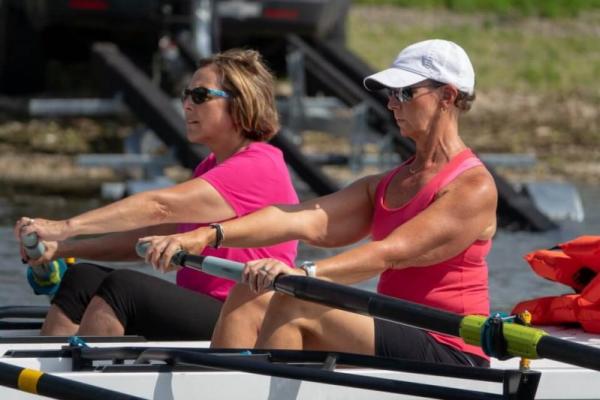 Are there other similar groups out there that this is part of an organization-as if this is a local chapter of something larger or is this unique to the sport?
Initially we were founded as an affiliate team, as I previously mentioned, with ROW in Chicago. They were instrumental in helping us get the group started in Peoria. Once we had a solid foundation, we became our own non-profit organization, based solely in Peoria. There are other rowing teams across the country that have programs for breast cancer survivors as well. One of our secondary goals is to show Peoria the beauty of the river and the sport of rowing. There is simply something majestic about it!
Learn more the Peoria Area CREW309 team:  Facebook, E-mail, Website, Instagram
---
Check out the full interview here! For more Peoria Area recreational tips, tricks, outdoorsy opportunities, and adventures follow @PeoriaOutdoorAdventure on Facebook.