The Peoria Area Convention and Visitors Bureau (PACVB) in conjunction with Arts Partners, is pleased to announce the Enjoy Peoria: The At Home Sessions featuring local musicians and artists.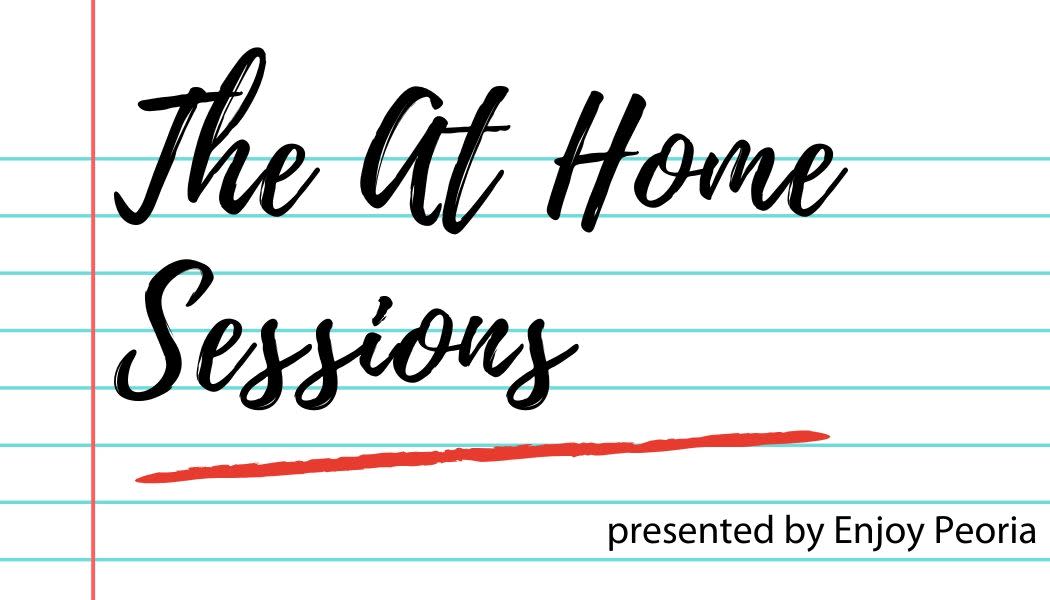 The live performances will be streamed on the @EnjoyPeoria Facebook page at 7:00 p.m. on select nights. 
"During difficult times, we often look to the arts to provide us with a means for connection and inspiration," said PACVB President/CEO JD Dalfonso. "The sessions will provide a great outlet for our local artists to continue sharing their work with our community and for the community to also help support them." 
"The arts are crucial to staying connected and growing our community's culture," said Jenn Gordon, Arts Partners executive Director. "We are excited to partner with the PACVB to give artists an outlet to share their creativity." 
A donation link through the Arts Partners of Central Illinois Facebook page (@ArtsPartners) will be available for the community to make donations to keep the series going and to support local artists during this time. In addition, a portion of the monies received will go toward purchasing meals from local restaurants for our region's first responders and emergency personal such as police, fire and hospital staff. Donations can also be made at artspartners.net/donate. 
"We want to create a way to support our local businesses and to support our local emergency and healthcare workers and this is a great way to do just that," said Dalfonso. 
Enjoy Peoria: The At Home Sessions Vol. 1 will feature Seth Cocquit of Harvest Sons on Wednesday, March 25 at 7:00 p.m. Concquit will give a live 30-minute concert on the @EnjoyPeoria Facebook page. Harvest Sons is a Classic Rock inspired band with Americana blend and influence. 
Enjoy Peoria: The At Home Sessions Vol. 2 will be local band Moon Ruin on Thursday, March 26 at 7:00 p.m. Moon Ruin will perform a 30-minute concert on the @EnjoyPeoria Facebook page. With descriptions like "palpably atmospheric and profoundly transporting", Moon Ruinm provides a melodic escape through sound. Plus, they recently recreated the classic song "I Wish I Was in Peoria" for the PACVB's promotional video. 
Additional sessions will be announced soon and featured on the @EnjoyPeoria Facebook page. Artists interested in participating in The At Home Session, can email jalbrecht@peoria.org.