If you're like me, then you are always craving a good burger. Here's a list of the top 5 restaurants in Peoria with burgers that will leave your mouth watering!
Publik House
Located in Peoria Heights, Publik House is a must-stop for your burger (and beer) needs! Among their selection of fine wines and beers, they offer a great variety of steak, bison, and veggie burgers. There is a burger for everyone at Publik house, even those that don't eat meat!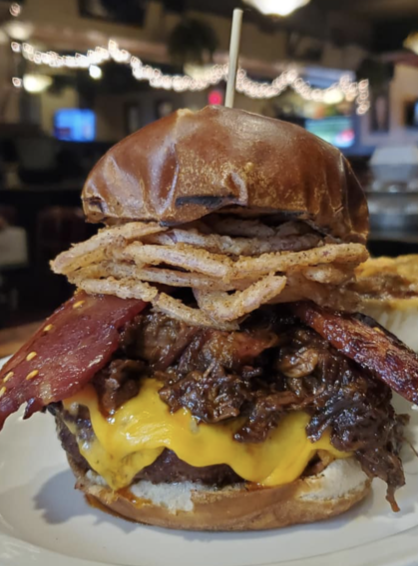 Childer's Eatery
With 3 locations right here in Peoria, Childer's Eatery is most definitely a Peoria favorite. Although they are known for their breakfast food, their burgers are certainly a hit as well. Their unique burger combinations will satisfy any craving you're having. And if you still wanted a breakfast option, they even offer a breakfast burger!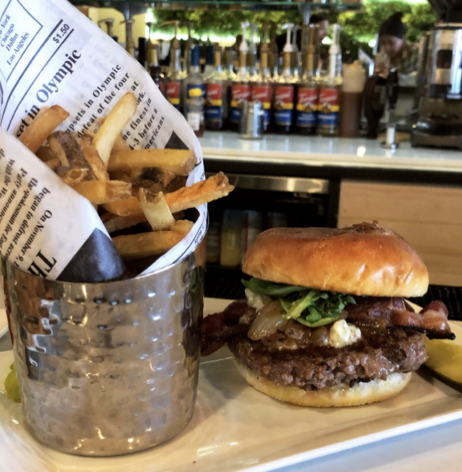 Kuchie's on the Water
Kuchie's on the Water is mostly known for their amazing view and cake shakes, but something that is often overlooked is their burgers. They offer classics such as regular cheeseburgers to specialty burgers such as their Ultimate Burger. I recommend trying their Ultimate Burger for a true Kuchie's experience, but you also can't go wrong with a classic cheeseburger!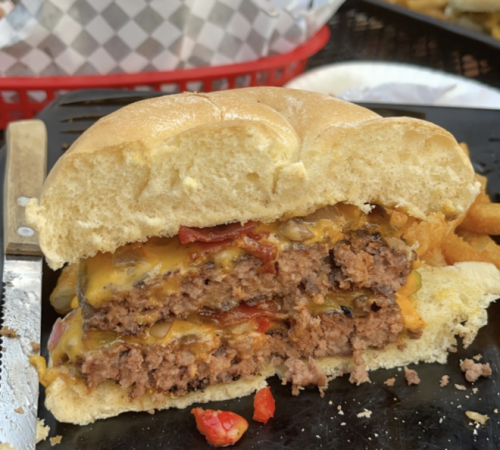 Bone's
If you're looking for a great smashburger, then Bone's is the way to go! They offer classic burgers that you can customize any way you would like with their variety of toppings and sauces! This burger will definitely give you the best bang for your buck as it is relatively affordable compared to other local restaurants. This means you can spend that extra money you saved on some of their frozen custard!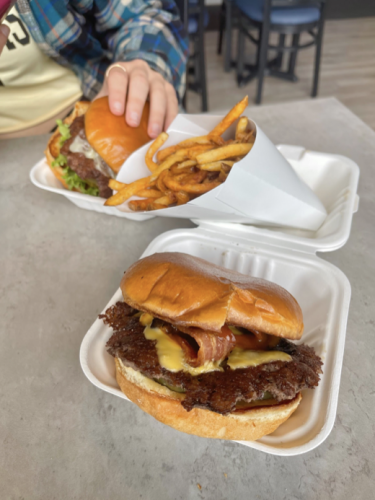 Obed & Isaac's Microbrewery
Obed & Isaac's does not only specialize in craft beers, it also has some jaw-dropping burgers! They offer a unique selection of burgers with a variety of different toppings such as onion rings and mac and cheese. A favorite of mine is their Piggyback Mac Burger. It's a pub burger topped with mac and cheese, smoked pork, and drizzled with bbq sauce on a pretzel bun. Barbeque heaven!