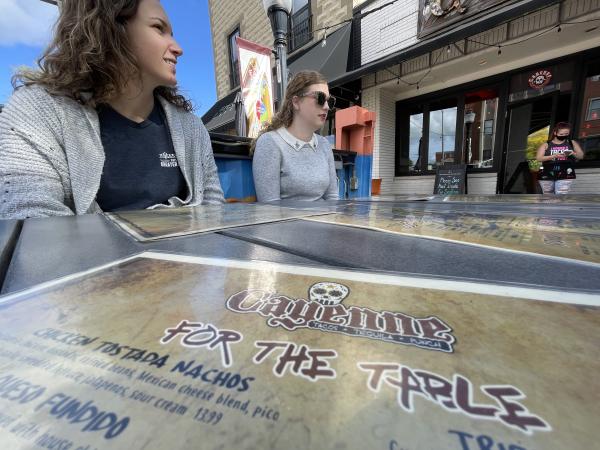 There are plenty of great places to get Mexican food in the Heart of Illinois, but one of our absolute favorite taco joints is found in downtown Peoria Heights on Prospect Avenue. That's right, it's none other than, Cayenne. Its absolutely gorgeous, bejeweled storefront offers an amazing selection of Hispanic cuisine and is a delightful spot to enjoy the hustle and bustle of one of our area's most glamorous villages.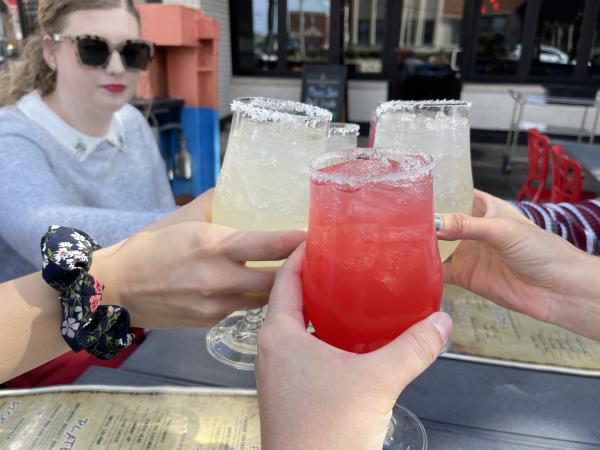 We started with a round of Margaritas. Served in one of your two favorite flavors -- strawberry or lime -- these drinks come on the rocks with salt or sugar on the rim. We're not saying one is enough, but we will say one is enough to feel pretty good about your day.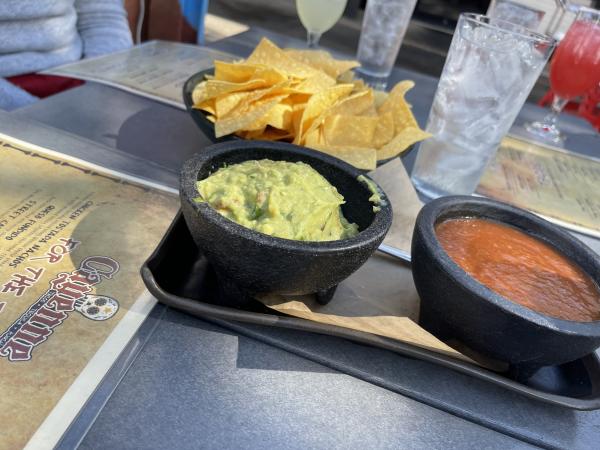 As an appetizer, there's plenty to choose from but we went with a classic… tortilla chips with salsa and guacamole. The salsa is delicious but the guacamole went fast, although we should say the chip to dip ratio was flawless. It's a great way to transition to the main course…tacos! They have a bunch of fun options to choose from, and they're super happy to accommodate vegetarian or gluten-free taste buds. We went with a little bit of everything.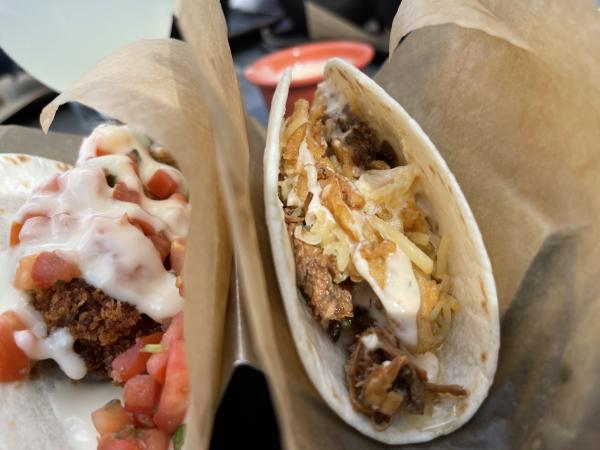 You're probably going to notice the Mac Daddy first (left, above). Perhaps you're thinking macaroni has no business on a flour tortilla, but don't knock it till you try it. They fry it into a chicken tender shaped log, sprinkle it with pico de gallo, lettuce and tomato and drizzle it with some avocado-ranch. We'll be going back for another one soon.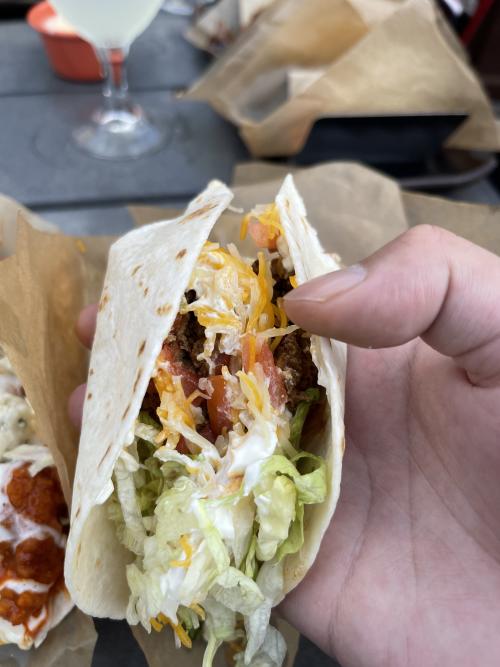 Next up was the Gringo… a much more classic take on a taco than their other unique specialty selections. The Gringo comes with ground beef, a Mexican cheese blend, sour crème, lettuce and tomato. If you want to try everything but want a safe taco, the Gringo is there to offer its support. You won't need a safety taco because they're all delicious… but no regrets having this one on our plate. 
Oh, and don't forget the Mad Clucker! They load this taco with spicy fried buffalo chicken, lettuce, ranch and blu cheese crumbles. This taco left this reviewer out of the loop of polite table conversation for about 10 minutes while I nursed my tingling mouth. A warning to those who dislike spicy food, and a challenge to those who love it! Make no mistake, we'll be back for another Clucker, sooner rather than later. 
And that's what we got! What off of Cayenne's menu are you most excited to try? Our party of five left feelings stuffed and satisfied; we're sure you will too!