Did you know that the month of October celebrates American Cheese Month!?  As the month is coming to an end, Discover Peoria has decided to wrap it up with five of our favorite super cheesy meals you can get in the Peoria area. When all else fails….cheese! 
1. The cheesier, the better!
Thyme Kitchen and Craft Beer combines two of our favorite cheesy foods into one with their Grilled Macaroni & Cheese! Your taste buds will sing when you bite into the delicious combination of toasted bread, American cheese, gouda and macaroni.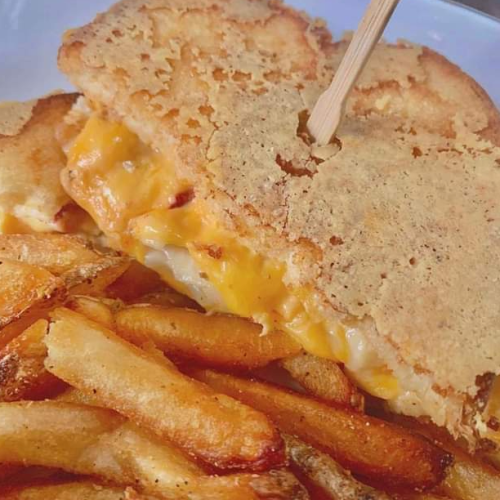 2. Who doesn't love a good soup?
Not only does Jim's Bistro in Peoria Heights have the most delicious french onion soup, but it's topped with a super tasty layer of melted cheese. Plus, soup is perfect for the approaching cold weather!
3. Not your ordinary nachos!
You have to try the Seafood Nachos from Jonah's Seafood House in East Peoria! Jonah's serves up crab, shrimp and a blend of cheeses on homemade tortilla chips. Yum!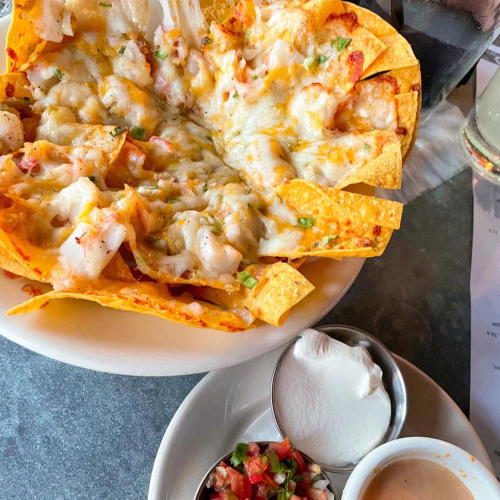 4. Ravioli is always a good idea.
Craving some Italian food? The three-cheese ravioli from Johnny's Italian Steakhouse combines basil pesto, parmesan and Johnny's marinara sauce into one dish that's super cheesy and absolutely to die for!
5. The only bad burger is the one you didn't eat!
You haven't lived until you've tried the Piggyback Mac Burger from Obed and Isaac's Microbrewery and Eatery! This tasty pub burger is topped with mac and cheddar cheese, smoked pork and drizzled with bbq sauce on a pretzel bun.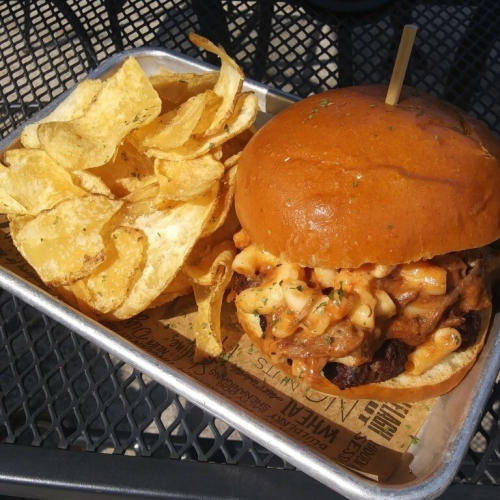 I think we can all agree that cheese improves the flavor of life! Don't miss out on the cheese-licious goodness that Central Illinois has to offer.