With Irish Fest a not-so-distant memory, you may be wondering where you can keep the party going until St. Patrick's Day. Sure, you can get Guinness anywhere, but wouldn't it taste better in the right atmosphere? Discover Peoria has you covered with five of our favorite Irish-themed pubs in central Illinois.
Kelleher's Irish Pub & Eatery
619 Southwest Water Street, Peoria 
Whether you've seen him on the news, or remember him from running for an Illinois Senate seat, there's no doubt you'd recognize him as the owner of one of the hottest eateries on Water Street. Pat Sullivan, owner of Kelleher's Irish Pub and Eatery, has curated a unique dining experience that highlights his Irish heritage. There's plenty of great beers on tap, and you certainly want to try the shepherd's pie! Make sure to visit this pub regularly, but when March comes back around this will be one St. Patrick's Day party you won't want to miss.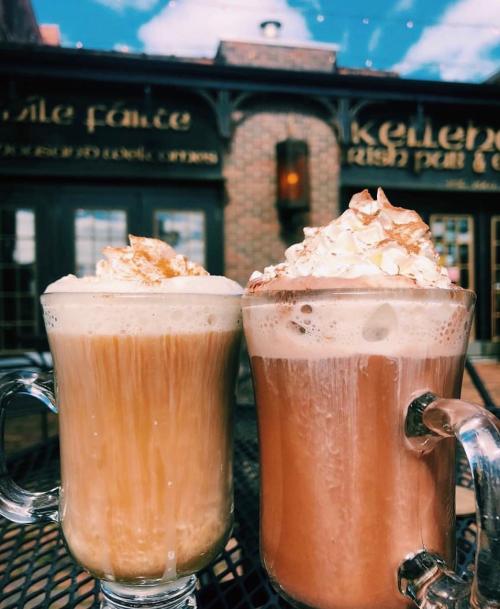 Photo credit: IG @illinoisfoodies
Donnelly's Irish Pub
4501 N Rockwood Dr, Peoria
Branded as the oldest Irish pub in Peoria, the Donnelly family has been serving Peoria traditional Irish food and drink since 1970. If their solid oak bar doesn't impress you then their selection of over 100 craft beers will. Donnelly's also features the largest selection of dark spirits in the heart of Illinois, so if you're in the mood for Irish whiskey you'll want to check out the selection at Donnelly's! We recommend corned beef and cabbage with mashed potatoes, but you can't go wrong with the reuben. Whatever your order, their authentic Irish Pub atmosphere is something you won't want to miss.
W.E. Sullivan's Irish Pub and Fare
4538 N Prospect Rd, Peoria Heights 
If you're spending a night in the Heights, you're going to want to step into Sullivan's Irish Pub. Sullivan's prides itself on serving timeless classics and true Irish Fare. The Irish corned beef rolls are a great appetizer while you wait for your entree of bangers and mash. If you're in the mood for a salad, the watermelon feta is sure to whet your appetite. We're getting the chicken and waffles, but if you've never had a reuben on a pretzel bun you're going to want to try that. While the weather is still nice, Sullivan's patio is a perfect place to enjoy a Gaelic feast!
Ulrich's Rebellion Room
631 Main St., Peoria 
If you're looking for an Irish Pub that doubles as a sports bar, Ulrich's is the place to be. It's a casual atmosphere with several TV's airing live broadcasts of your favorite games, including college teams. It's a great place to get lunch or dinner with an extensive selection of alcoholic beverages. The bar closes at 4 a.m. so it's a perfect place to end your night. Ulrich's has great daily specials, and you'll want to check them out on Mondays when the burgers are $3.00 off. Seriously, try a burger.
Kenny's Westside Pub
112 SW Jefferson Ave, Peoria 
Kenny's is a favorite of Discover Peoria and we always start our meals with an order of cheesy tots. Whether it's the chicken bacon ranch flatbread, Irish nachos or the reuben burger, you're sure to love whatever you order. And they're open till 4 a.m.! Kenny's is also a great place to discover local music and touring acts. The pub features live music on the weekends and hosts an open mic night every Wednesday. Make sure you check out the event calendar on their website. Enjoy a meal on their outdoor patio or watch a band play on their intimate in-house stage, either way, you're going to have a great time.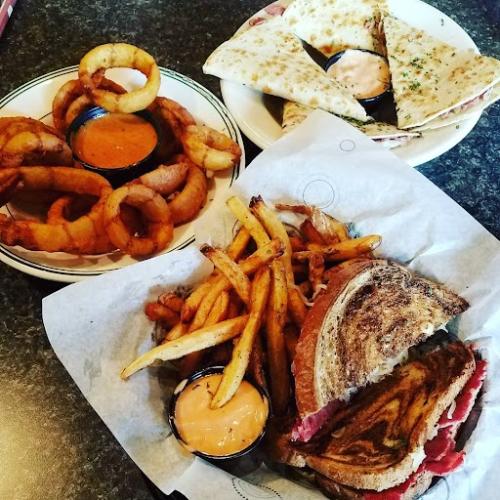 Photo credit: IG @ajalvey32