Every year the towns of Henry, Lacon, and Chillicothe host a HLS Kayak + Canoe Jaunt.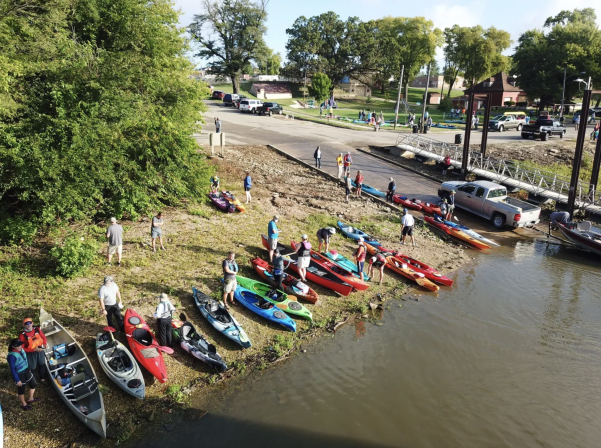 This is a 16 miles paddle from start to finish along the Illinois River. A shuttle service is offered. Participants drop boats off in Henry, drive to Chillicothe, park the car, and a shuttle bus takes everyone back to the starting line in Henry.
It's a great day, great event, great little way to highlight three charming towns. With registration, each participant receives a t-shirt, some swag goodies, a chance to enter the adventure raffle, a snack in all three towns, and an amazing time on the Illinois River. 
Keep an eye out--this event is usually the last weekend in August every year! The year's Jaunt is scheduled for August 14, 2022. Check out our Calendar of Events for me details.

Check out the full story here! For more Peoria Area recreational tips, tricks, outdoorsy opportunities, and adventures follow @PeoriaOutdoorAdventure on Facebook.