Peoria is filled with beautiful murals by local artists that can help brighten up your day! Take a walk or bike ride to enjoy the spring weather, six feet apart from other people of course, and take in some of the sights, plus the murals make for great additives to your social media to help spread positive vibes! 
Luckily, Big Picture Peoria has created a Mural Map on their website with pictures of the murals; descriptions of each mural with the artist's name and the year it was painted if known; and the exact address of where the murals are located so you can hunt them down easily. 
Here are some of the Discover Peoria staff's favorites to get you started: 
400 Water Street, "Illinois Traction Railway." Historic, unknown date. 
The "Illinois Traction Railway" illustrates Peoria's deep history with the railroad with a backdrop of the scenic Peoria Riverfront which makes for a great walking or biking path.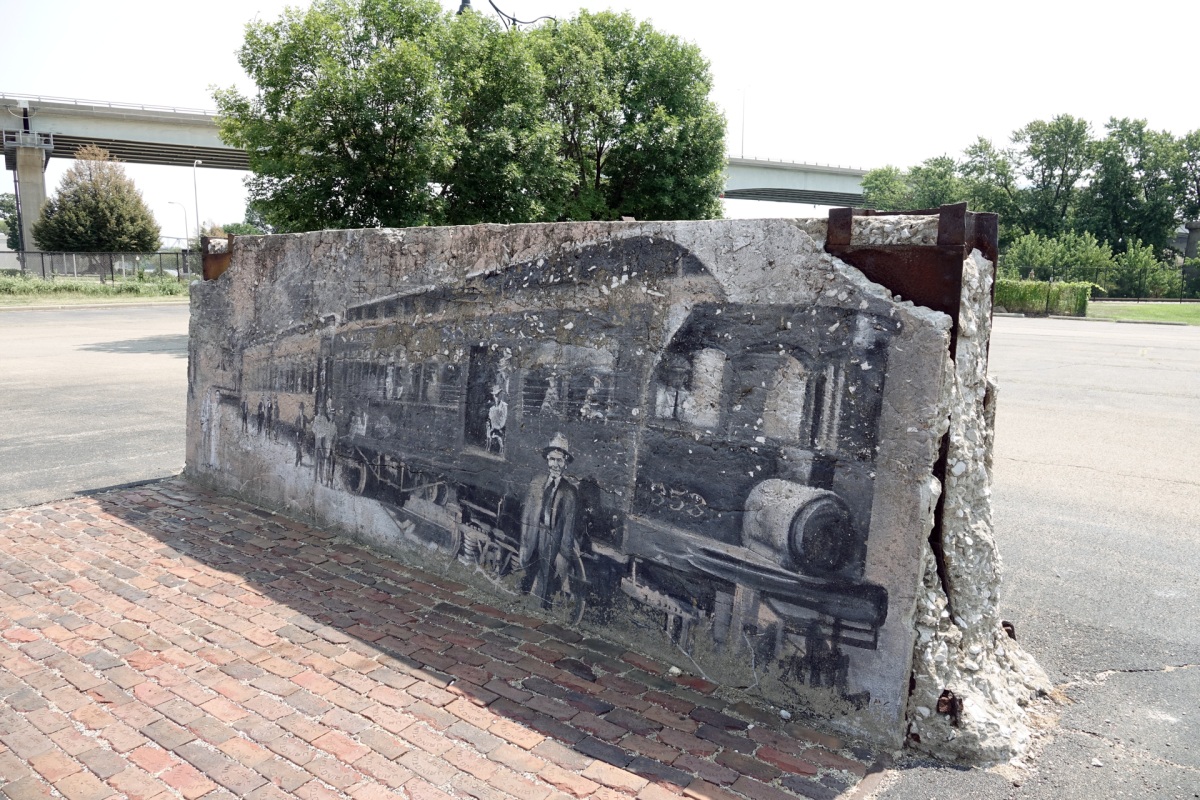 1311 SW Adams St, "Dawn." Brenda Gentry, 2018. 
"Dawn" by Brenda Gentry is a beautiful mural located off SW Adams Street featuring a woman and white wolf. While you're checking out Gentry's mural pop into Sous Chef to help support this local store that is always full of fresh produce, locally sourced meats, dairy, eggs and yummy precooked food you can carry out.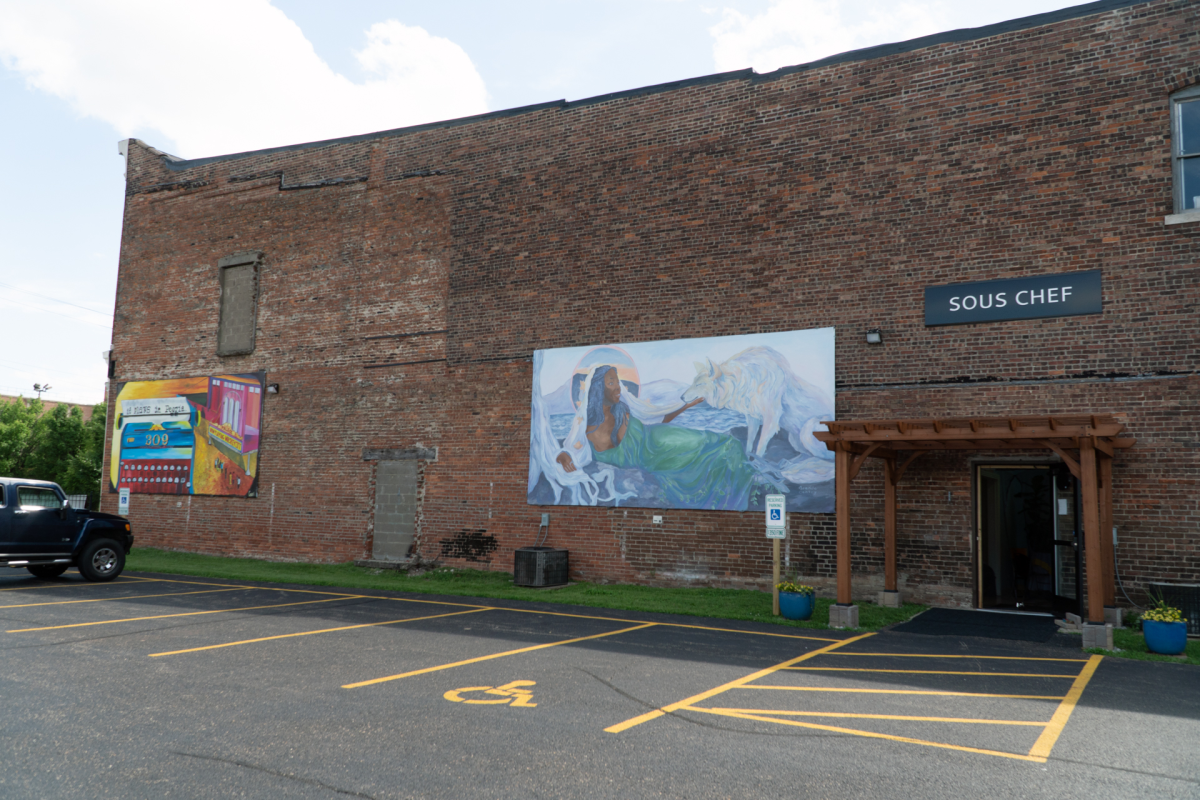 1318 SW Adams St, "Hello Peoria." Joe Gabbert, Nick Carmack, Chelsie Tamms and Big Picture paint flingers, 2018. 
The "Hello Peoria" mural has quickly become a hot spot for taking amazing pictures for Instagram by locals and visitors. The vibrant colors speak to Peoria's diverse community and highlights our Peoria pride!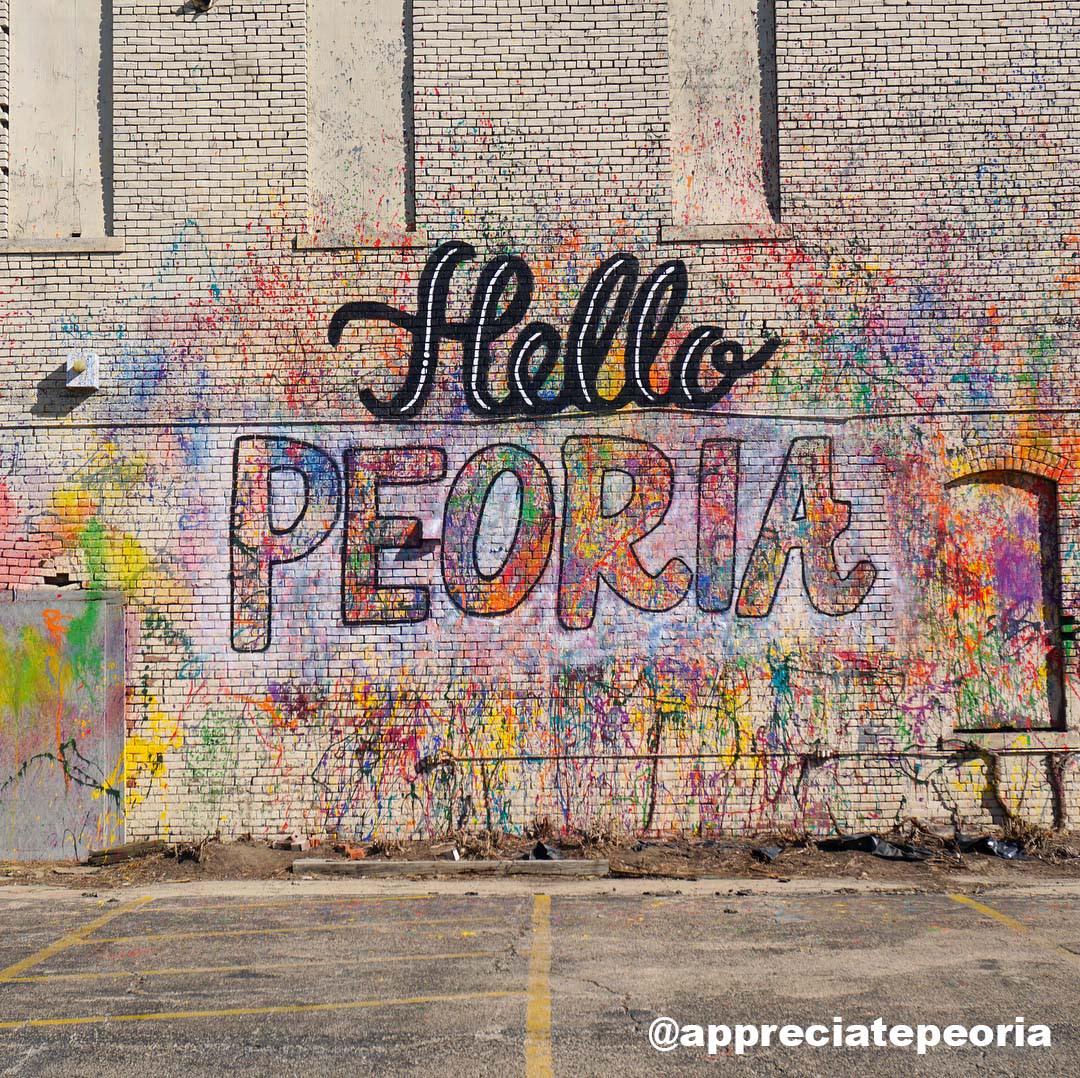 1245 W Main St., "One World Love Wall." Jessica McGee, Jaci Musec, Alec DeJesus, varying dates. 
Off Main Street in Peoria across from Bradley University lays an entire wall full of amazing picture opportunities! While it's best known at the "Love Wall", for the mural pictured below, which is full of hearts in all different colors and sizes and makes an excellent picture with your sweetheart for social media, six fee apart of course. This wall is also full of other murals like the "West Bluff" and "Think About Someone You Love" murals pictured below.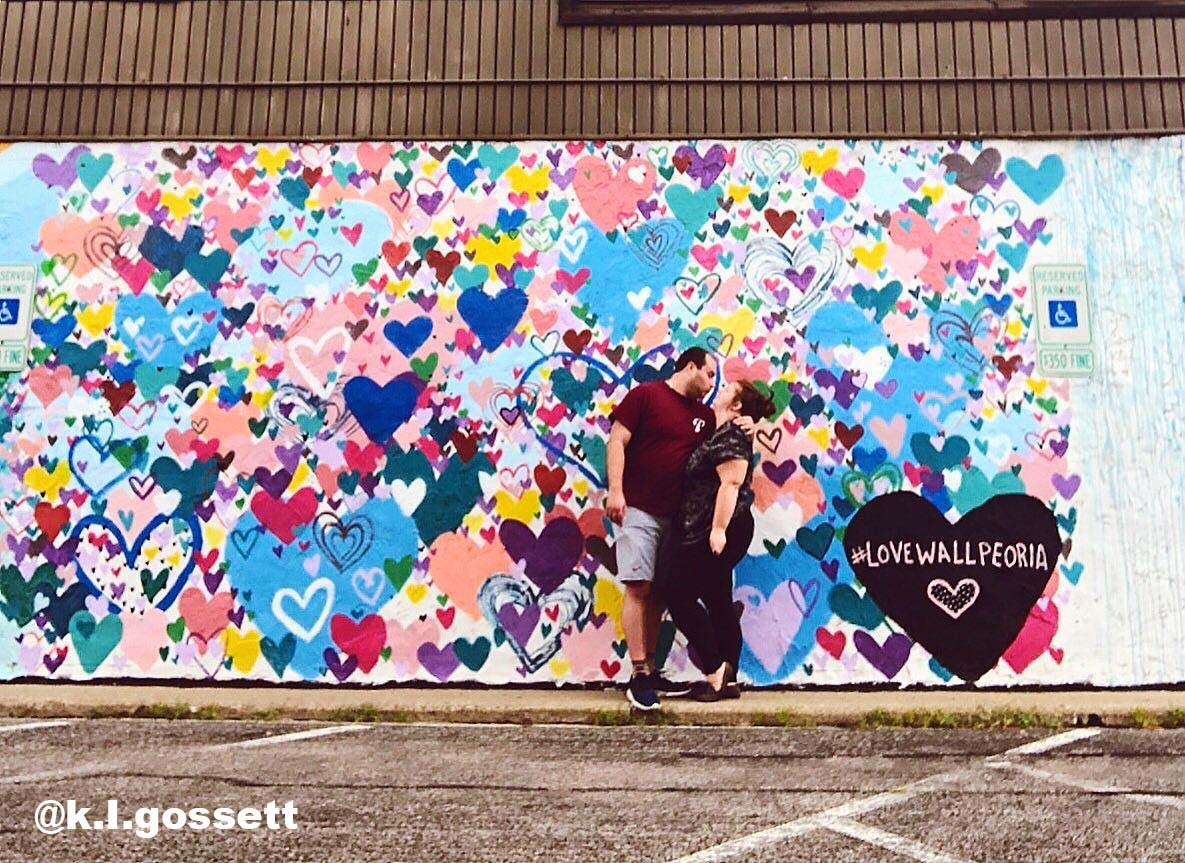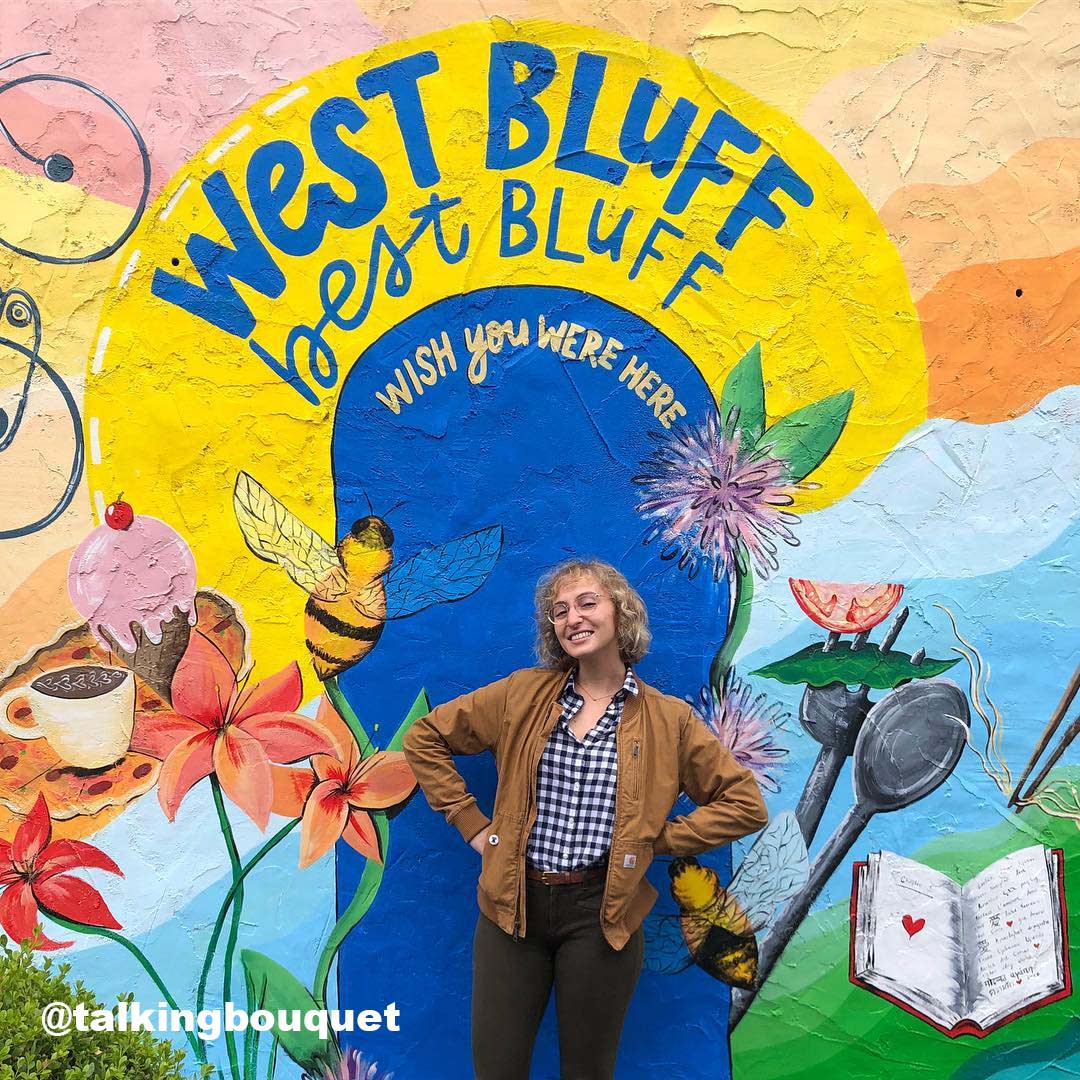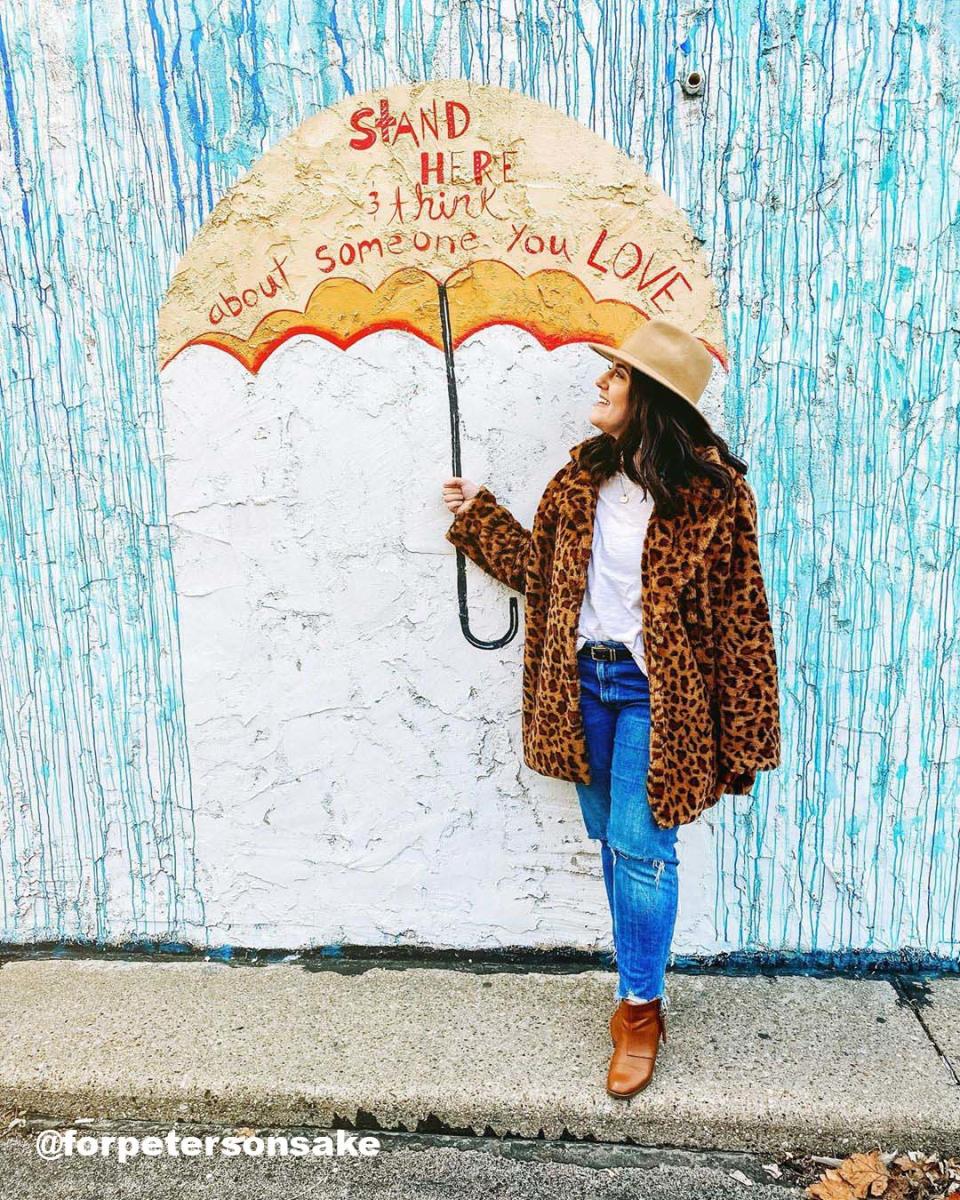 ---
The Peoria Area Convention and Visitors Bureau continues to monitor the latest developments regarding the Coronavirus (COVID-19) regionally and any potential impact it may have on our day-to-day operations, incoming conventions and events throughout the Peoria area. The health and safety of our region's residents and visitors is always our top priority.