Winter is right around the corner, bringing with it the holiday season and the popular seasonal flavor of peppermint mocha. Read on for some of our top local spots where you can find your favorite holiday flavors and enjoy a delicious and festive treat in the Peoria area while still supporting a small business. 
Riley's Sweets and Treats   //   Riley's Sweets and Treats is an at-home bakery with all of your favorite cakes, cupcakes, cookies and more! For the holiday season, try out a peppermint candy cane cocoa bomb! There are also other tasty holiday flavors like sugar cookie and snickerdoodle.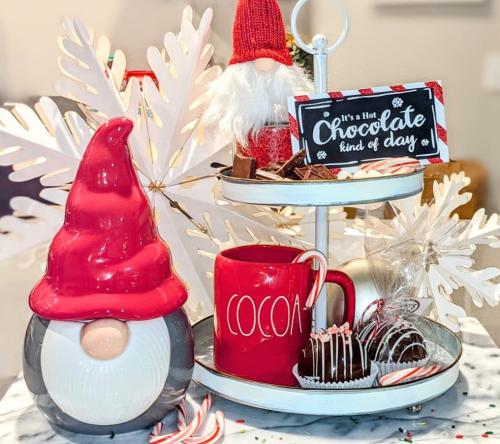 Eli's Coffee Shop   //   Eli's Coffee Shop is located in Morton and has some of the most delicious holiday drinks. Try out the Peppermint Cocoa as either a creamy hot drink or a blended iced drink. Topped with whipped cream, crushed candy cane pieces and chocolate drizzle, there's no way you won't love it! Other tasty seasonal coffee flavors include eggnog and gingerbread.
Triple Dipple's Treats and Delicacies   //   Triple Dipple's is located in Chillicothe and is known for its amazing cheesecakes! Who can say no to a peppermint bark cheesecake?! With creamy peppermint goodness, an oreo crust, chocolate chips and white chocolate peppermint whipped cream your mouth will be watering!
The Blend   //   The Blend is located in Washington and is the perfect stop for a warm holiday treat! The Blend serves different coffee blends daily as well as a variety of latte flavors and baked goods. Warm-up this winter season with a winter mint mocha or gingerbread latte!
Yeni's Palarte   //   Located in Peoria Heights, Yeni's Palarte is a Mexican ice cream shop that also offers food and drinks. It might be winter, but ice cream is a delicious treat year-round! Try out the peppermint bark ice cream or a festive holiday drink!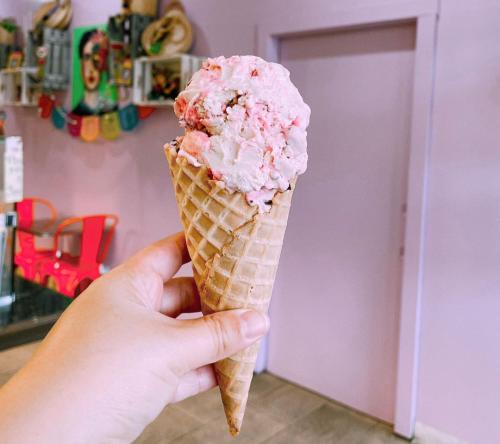 Peoria and the surrounding areas are packed with places where you can enjoy holiday flavors and sweet treats. Check out any of these spots to curb your peppermint cravings and you won't be disappointed!