Spending the summer as a new resident in the Peoria region, discovering fun, new things to experience with friends was a top priority. Thanks to a variety of local attractions, there is plenty to discover during the summer in the Peoria region. Check out this glimpse at my summer bucket list and my top 10 favorite places to visit from it. 
1. Take Me Out to the Ball Game
Located in downtown Peoria, Dozer Park, home to the Peoria Chiefs, is booming during the summer with crowds of fun. Come out and enjoy a game, the famous mascot Homer and his dancing skills and numerous nightly contests with the crowd.
2. Walk The Long and Winding Road
If you have a love for long walks and beautiful views, you can't miss taking a stroll down Grandview Drive in Peoria Heights. With gorgeous houses and views of Peoria Lake, and the Illinois River, you're sure to have a relaxing time. 
3. Get Crafty
Are you an avid DIYer? Check out Crafted DIY Bar and Studio located in the warehouse district for a fun night with friends. Choose a craft, grab a drink and get some cute instagram pictures all at the same time. Don't forget to try their bang the blade lemon drop shot in their beautiful back patio area.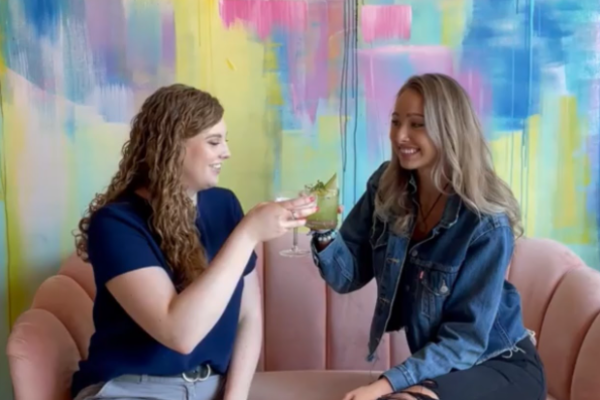 4. Sip Sip Hooray
If you're looking for a cute place to work, read a book or simply enjoy a great coffee, you won't want to miss The Blend in Washington. With an adorable inside lounge and delicious brews, this quiet coffee shop should be on everyone's list to visit. As a fan of flavored lattes, their Snickers specialty latte is hard to beat. 
5. Raise A Glass to the Whiskey City 
Enjoy a night in the Warehouse District at one of the newest distilleries Peoria has to offer, Black Band Distillery. Explore the menu with a flight of their house-made bourbon, whiskey, gin and vodka, or try one of their popular on-tap cocktails like the Earl Greyhound. 
6. Grab A Bite 
With great food, live music and a fun atmosphere, you will not be disappointed when you visit Kenny's Westside Pub in Downtown Peoria. Try the Irish Nachos with tater tots for a classic Kenny's appetizer. 
7. Get Fired Up Over This Delicious Pizza
Brienzo's Wood Fired Pizza in Peoria Heights takes the cake for some of the best pizza in the area. With beautiful outdoor seating on their patio, you can enjoy one of their 14 specialty pizzas or make your own and enjoy a view of Heritage Square. 
8. I Scream, You Scream
Emo's Dairy Mart, located just off Prospect Road in Peoria, is a must when it comes to the market for ice cream in the Peoria area. You'll know you've found it by the famous clown sign situated on the top of this corner shop. If you're sticking with tradition, try one of their dipped swirl cones for a delicious bite. 
9. We All Scream for Ice Cream
Have a craving for a waffle cone? Look no further. Uncle Bob's Homemade Ice Cream in Eureka is home to one of the best waffle cones, packed full of two and a half scoops of deliciousness. Choose from their list of over 75 flavors for a guaranteed treat for everyone.
10. Making My Way Downtown
Unwind and relax every Saturday morning at the Peoria Riverfront Market exploring rows of local vendors and listening to local artists perform. With a variety of booths including fresh produce, coffee, home decor and sweet treats, the market showcases what the region is all about. Grab a mimosa or bloody mary from Martinis and enjoy a picturesque view of the Illinois River.