Fall has just begun and if there's one thing that I think we all look forward to come the fall season, it's pumpkin-flavored treats! Who doesn't love pumpkin spice!? Check out these local spots where you can find coffee and other treats with your favorite fall flavors. 
Four30 Scones

Four30 Scones is located in Morton and is a must-try destination for fall treats and treats in general! Their scones are to die for and come in a huge range of flavors. For the fall season they offer many scone options: pumpkin chocolate chip, pumpkin pecan salted caramel, caramel cinnamon apple, maple pecan, cinnamon chip and more! While you're there, you also have to try its version of the pumpkin spice latte!
Tanners Orchard
Tanners is not only a great location to shop for fall-flavored items, but also offers a fun experience for you and your family with lots of fall-themed activities. Its range of pumpkin-flavored treats like pumpkin butter and pumpkin pie will leave your mouth watering! Shop from its freshly baked goods, and donut leave without trying the apple cider and their famous apple cider donuts! 
Zion Coffee Bar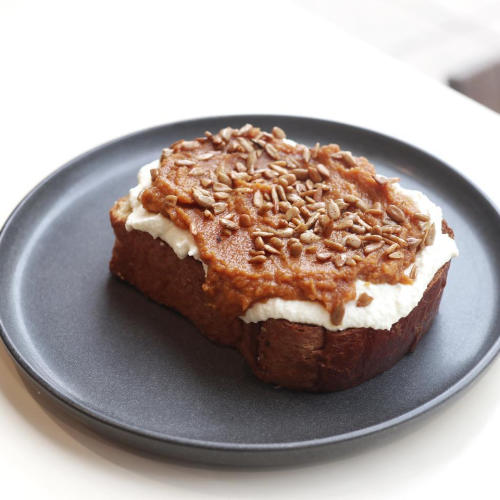 Zion Coffee Bar just released its fall menu this week, and it looks absolutely delicious! Stop by to try the pumpkin toast with ricotta, rosemary caramel and sunflower seeds. Zion Coffee never fails to come up with an amazing tasting and unique seasonal flavors. Indulge in a pumpkin rosemary caramel coffee, or try the maple clove latte! 
Leaves n' Beans
Leaves n' Beans has locations in both Peoria Heights and Pekin. With coffee flavors like pumpkin cheesecake, pumpkin mocha and the classic pumpkin spice, Leaves n' Beans is definitely a worthwhile stop for pumpkin lovers. Change it up and try its creamy apple cold brew with apple cold foam, and of course, you have to pair it with a pumpkin baked good!
CxT Roasting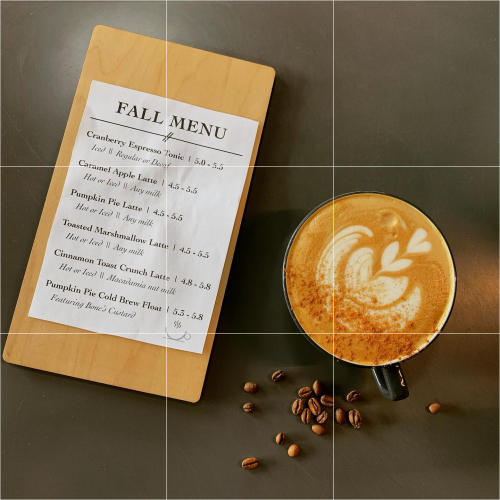 Located in Keller Station, CxT Roasting has great quality coffee and just came out with some super fun seasonal flavors. To get your pumpkin fix, try the pumpkin pie latte or the pumpkin pie cold brew float. If you're looking for a non-pumpkin fall-inspired drink, its fall menu also consists of a few other intriguing latte flavors: toasted marshmallow, cinnamon toast crunch and caramel apple!
Trefzger's Bakery
Trefzger's Bakery is a locally loved bakery with a giant selection of absolutely delicious baked goods. If there's a bakery item you're craving, Trefzger's has it! For the fall season, Trefzger's is selling pumpkin pies, pumpkin cakes, apple pies and pecan pies. If you're a fan of coffee cake, try the caramel spice or cinnamon spice flavors!
One World Cafe
One World Cafe is one of the most talked-about restaurants in Peoria and is definitely a go-to for a hearty breakfast, lunch or dinner. One World is celebrating the fall season with many fall menu items including pumpkin spice lattes, hot apple pie, apple cider mimosas, cider mules, and more! Their fall drinks are the perfect addition to any of its menu items.
You don't have to drive far to find a yummy fall treat in the Peoria area! Check out any of these local spots today to celebrate the start of the fall season and curb your pumpkin cravings.