The Peoria Area Convention and Visitors Bureau (PACVB) encourages residents to support local retailers on Thursday, April 2 for "Retail Therapy Thursday".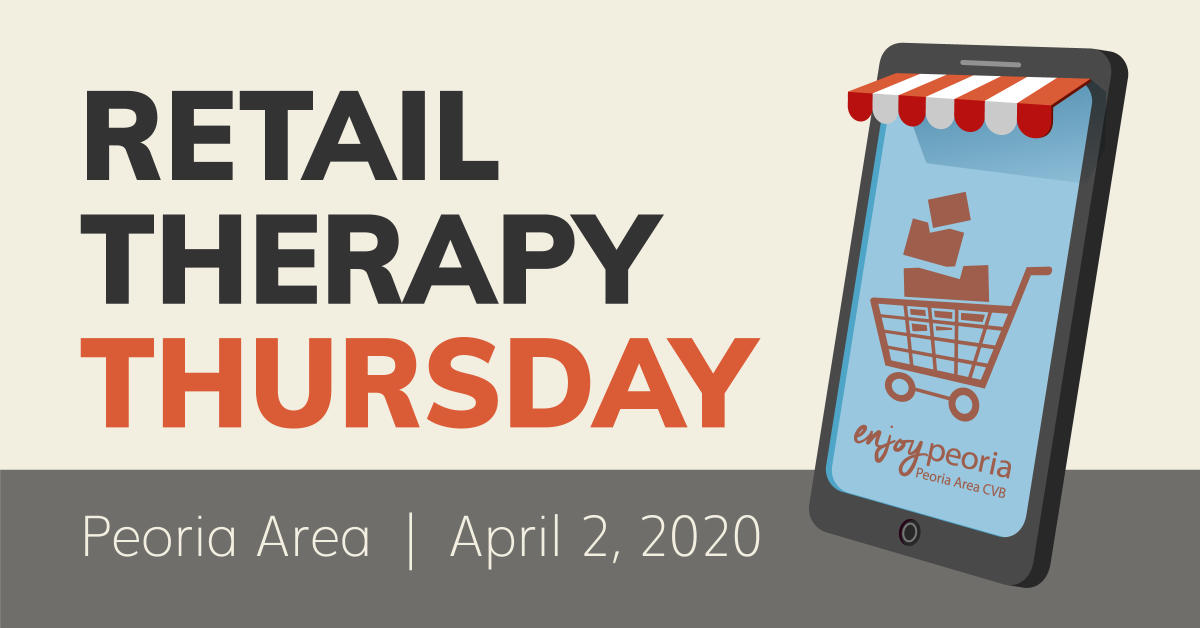 During "Retail Therapy Thursday", people are encouraged to shop online or call in orders where available to show support for the struggling retail community. COVID-19 is currently posing a major threat to the retail business as the "shelterin place" mandate continues through April 7. 
To participate in "Retail Therapy Thursday", residents are being asked to: 
Post on social media in advance of the event, encouraging friends and followers to take part in #retailtherapythursday. 

Engage friends, family and colleagues to support their local retailers by shopping online or calling in orders where available. 

Sharing photos or your order confirmation on social media tagged with #retailtherapythursday. 
"During these uncertain times, we must come together as a community to support our local businesses in any way we can," said J.D. Dalfonso, PACVB President/CEO. "The Peoria region has so many unique shopping options to choose from."
Here are some options to choose from next week for Retail Therapy Thursday!
A Perfect Pear Boutique:
20% off entire purchase from Facebook and Instagram pages
Online gift card purchases available
Storage Options & Solutions:
Virtual Design consultations available
Hayloft Shops:
Rain Cape Special
Shop by mail or curbside pickup
Call (309)657-3788
RC Outfitters:
Online shop: Shop.rcoutfitter.com
Sherman's:
Online ordering: www.ShermansNow.com
Call: (309)691-4100
The Nook:
Online: thenookgiftshop.com
Peoria Riverfront Museum store:
Call: (309)863-3008
E-mail: jvieley@peoriariverfrontmuseum.org
For a list of retailers with online or phone-in shopping, visit the Enjoy Peoria Retail Therapy Thursday Facebook Event page which will continue to be updated. 
Please practice best health procedures while participating. The health and safety of our region's residents is the top priority. This event is pending changes in the governmental mandate. 
---
The Peoria area Convention and Visitors Bureau continues to monitor the latest developments regarding the Coronavirus (COVID-19) regionally and any potential impact it may have on our day-to-day operations, incoming conventions and events throughout the Peoria area. The health and safety of our region's residents and visitors is always our top priority.