Want to end the day on a sweet note or need that midday sugar rush? No matter which city you are exploring in the Peoria area, you are never far from a local bakery to satisfy your sweet tooth.
Ardor Breads and Provisions (Peoria)
If you're wanting to visit a Bakery where you can leave with a loaf of bread, this is the bakery for you! Ardor Breads and Provisions is a delicious cafe located on Peoria's historic riverfront that focuses on fermentation, vegetation, and old-fashioned cooking techniques.
The cafe was developed three years ago in the head baker Cody Scogin's home kitchen. Whether you're craving cookies, muffins, or a hand-laminated pastry, Ardor Breads and Provisions has a treat for you. In addition to the sweet treats and naturally leavened breads offered, they also offer a tasty lunch and drink menu!
Carl's Bakery & Restaurant (East Peoria)
Have you ever been driving by East Peoria and wondered about the giant rooster statue on the side of the road? That giant rooster belongs to family-owned and operated, Carl's Bakery & Restaurant. There is nothing like biting into the warm and soft homemade donuts. The classic glazed donut is a must-try with the apple fritters as a close second. Make sure you get there early though! Central Illinois loves these donuts and they run out quickly and when they are gone for the day, they are gone!
El Gordo Mexican Bakery (Peoria)
Though newly opened, Jorge and his staff have quickly become one of Peoria's hidden gems. With an entire wall full of Mexican sweet breads, donuts, rolls, muffins, and pastries you can't just have one. Baked fresh daily in their open-air kitchen, El Gordo only uses the freshest ingredients so when you take a bite you can taste the tradition!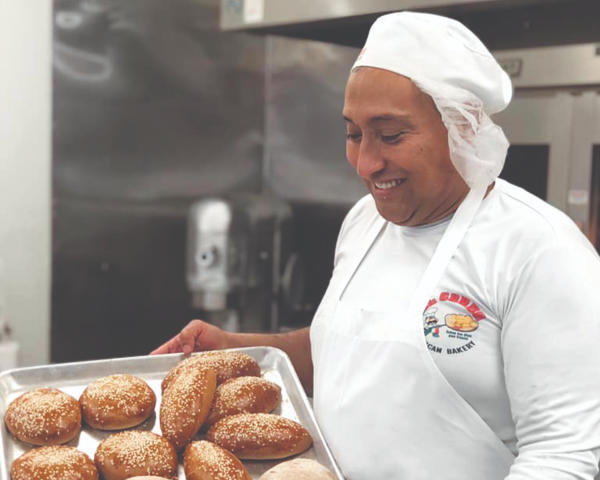 LeBakery on the Square (Washington)
Nestled between local boutiques and restaurants on the historic Washington Square you can find cases filled to the brim with ricotta-filled cannoli's, hand wrapped cream horns, 20 plus kinds of breads, and hand-decorated cakes. This sweet tooth's dream is called LeBakery and has been a go-to spot for the past 35 years in Central Illinois. They are also proudly serving out of two locations. LeBakery's sister store is located in The Metro Center in Peoria where you can find all the same delicious treats. 
Riley's Vegan Sweets and Eats (Peoria)
Looking for some treats that cater to your dietary needs? Riley's Vegan Sweets and Eats, open since 2017, is another Black-owned business that has vegan, soy-free, nut-free, and more options. They are also Peoria's first 100% vegan bakery. The owner Riley Greenwood works to develop her creative recipes and offers family-sized meals as well as traditional treats like cupcakes and cookies. Try out their vegan brownies, a vegan cream pie, or a vegan cinnamon roll. You can also preorder custom treats or mouth-watering and decorative vegan cakes!
Spudnut Donuts (Pekin)
Tucked in the heart of downtown Pekin is everything but your average donut. Unlike regular donuts, Spudnut acquired its name for using potato flour in their donut mixture instead of regular flour. The cinnamon sugar twist donuts will have your taste buds dancing all day long. Donut sleep-in on this local favorite because only a limited number of fresh donuts are made every morning and make sure to bring cash because they only accept cash or checks.
Sucré Sweets and Socials (Morton)
Inspired by a big city ice cream shop, Sucré Sweets and Socials will entice you with their nostalgic flair and sweet treats. Owned and operated by local Mortonites, you will fall in love with the high ceilings, airy open concept and the signature pink and green accents that make for perfect backdrops for your Instagram post. From the funky milkshakes, edible cookie dough, candy by the pound, and everything in between, there is something to satisfy everyone's sweet tooth.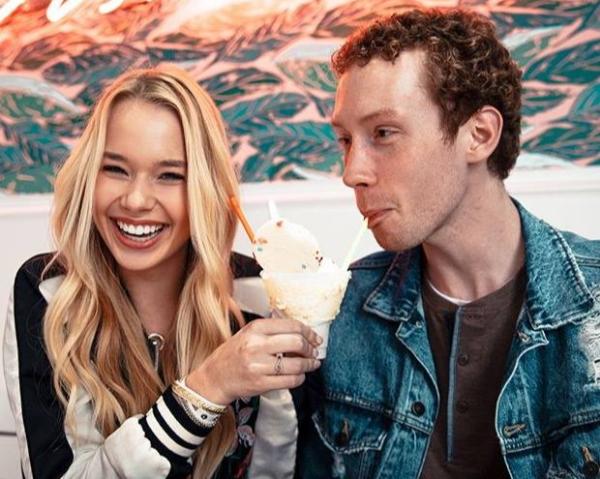 Sweet Cakes by Rachael (Peoria)
In business for 18-years, Sweet Cakes by Rachael is a Black-owned business that began with just an oven, a folding table and a mixer. The owner, Rachael Parker, is also the only baker and is known for her delicious cupcakes and beautiful custom cakes
If you're ever in the area and looking to try something new and sweet try her award-winning key lime cupcakes or a maple bacon cupcake! She has no set menu and is open to trying new ideas, but make sure you pre-order your treats!
Trefzger's Bakery (Peoria Heights)
Established in 1861, Trefzger's is Central Illinois' oldest bakery and is located in the heart of Peoria Heights. For 132 years the bakery has been passed down through the hands of the Trefzger family. Now on its fourth location in a restored building that is about as old as the bakery itself, Trefzger's has become a household name in the Central Illinois area. Whether it's the amazing thumbprint cookies or the fresh sticky buns, this is a can't miss location.
Triple Dipple's Treats & Delicacies (Chillicothe)
Are you tired of the same old boring cookies and pastries you've been eating? Then you must stop by Triple Dipple's in Chillicothe where they specialize in all things cheesecake! Each one is made entirely from scratch and if you like sweet potatoes, then you have to try the Sweet Tater Cheesecake, it will be your new favorite kind of cheesecake. Triple Dipple has grown to include other types of yummy treats. Can't make it out to Chillicothe? Don't worry! Triple Dipple loves to take their treats on the road and can often be found at the downtown Peoria Riverfront Market during the summer months.