Tournament officials announced the full 64-team field for the eighth annual TBT during a bracket reveal show on its social media channels Monday afternoon, including the 16 teams and schedule of games for the Illinois Regional, which will be played July 24-28 at Carver Arena.
Always A Brave received the No. 7 seed for the Illinois Regional and will take on No. 10 seed Hoopville Warriors in the first round, a 6 p.m. game July 24 to complete Session 2.  Also, a featured team at Carver Arena, the University of Illinois alumni team House of 'Paign was selected the No. 2 seed for the Illinois Regional and will face No. 15 seed Jackson TN Underdawgs in the first round, a 1 p.m. game on July 24 to complete Session 1. The regional bracket sets up a potential second-round matchup between Always A Brave and House of 'Paign on July 26 at 8 p.m. in the second game of Session 6.
The Basketball Tournament is a 64-team, open-application, winner-take-all basketball tournament that offers a $1 million prize to the champion.  Now in its eighth year, the 2021 TBT will visit five cities over the course of three weeks, including a run at the Peoria Civic Center's Carver Arena for the Illinois Regional July 24-28.  The other three regional sites are Wichita, Kan. (July 16-20); Charleston, W.Va. (July 17-21) and Columbus, Ohio (July 23-27). Two squads from each 16-team regional will advance to the championship round, which will be contested July 31-Aug. 3 in Dayton, Ohio.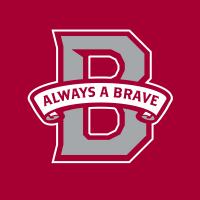 Making its fourth appearance in TBT and second as a regional host (2017), Always A Brave currently features a 10-man squad consisting of nine former Bradley Basketball stars: Tony Bennett, Darrell Brown Jr., Jimmy Gavin, Nate Kennell, Luqman Lundy, Patrick O'Bryant, Marcellus Sommerville, Donte Thomas and Andrew Warren.  Coached by the trio of former Braves Daniel Ruffin, Chuck Buescher and Lou Griffith, Always A Brave's roster also features Peoria Notre Dame graduate Max Bielfeldt, who played collegiately at Michigan and Indiana. 
The Bradley alumni team's path to TBT's $1 million championship prize begins with a game against the Hoopville Warriors, a longtime TBT participant.
Use the discount code "Discover" to receive 20% off your tickets for this year's TBT! 
The House of 'Paign (Illinois alumni) squad consists of eight former Illini – Leron Black, Nnanna Egwu, Andres Feliz, Demetri McCamey, Kipper Nichols, Brandon Paul and Rayvonte Rice – as well as former South Dakota State star Mike Daum and Northwestern standout Juice Thompson.  Jackson TN Underdawgs is a TBT regular and is made up of players from its base region in Tennessee. The squad upset the Midwest Region's No. 1 seed from Kentucky in 2016, before falling to Always A Brave in last-second fashion in the second round.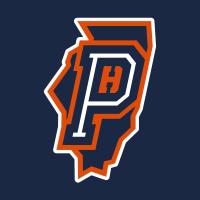 The 2021 TBT Illinois Regional also will include No. 13 seed Peoria All-Stars, which is making its fifth TBT appearance.  The 2021 version of the Peoria All-Stars includes former Manual High School guard Jeff White, as well as Metamora's Jordan Dehm and former Bradley center Zach Andrews.  The Peoria All-Stars will face No. 4 seed Always Us (Oregon alumni) in the first-round action on July 25, a 2 p.m. game to conclude Session 3.  Always Us also sports a local connection as the roster includes former Illinois State star Mikyle McIntosh, who transferred to Oregon after earning All-Missouri Valley Conference second-team honors for the Redbirds in 2017.
The other 10 teams in the Illinois Regional include defending TBT champion and No. 1 seed Golden Eagles (Marquette alumni), No. 3 seed Boeheim's Army (Syracuse alumni), No. 5 seed Autism Army, No. 6 seed The OverLooked (Murray State alumni), No. 8 seed Team Brotherly Love, No. 9 seed Playing for Jimmy V (V Foundation), No. 11 seed Team Heartfire, No. 12 seed SCD Hoops, No. 14 seed Forces of Seoul and No. 16 seed B1 Ballers.
Tickets for the TBT Illinois Region are available online by visiting thetournament.com/Illinois or the Peoria Civic Center website at www.peoriaciviccenter.com.  Tickets start at $20 per session and each session will include two games.
TBT Illinois Regional Notes
The 16 teams in the Illinois Regional will play down to two teams, which will advance to the TBT championship round July 31-Aug. 3 in Dayton, Ohio, by playing 14 games in seven sessions July 24 (four first-round games), July 25 (four first-round games), July 26 (four second-round games) and July 28 (two third-round games).
According to the announced rosters to date for the 16 teams, the Illinois Region will include 14 players with NBA experience, as well as 31 players who competed in the Big Ten Conference and 18 from the Missouri Valley Conference.
Five Illinois Region participants have played for NBA G-League member Lakeland Magic under former Bradley Basketball great Anthony Parker, who has served as GM for the Orlando Magic's G-League squad since 2017.
In addition to the Always A Brave squad and Andrews, Bradley will be represented in the Illinois Region by guard Jordan Swopshire, who will play for B1 Ballers.  Swopshire played his freshman season at Bradley in 2013-14, before transferring to Colgate.
Golden Eagles (Marquette alumni) is the defending TBT champion and its squad includes one-time Bradley commit Dwight Buycks, as well as former Indiana State star David Moss.
In addition to four of his Bradley players on Always A Brave, two of Brian Wardle's former Green Bay players are listed on Illinois Region rosters – Keifer Sykes (Boeheim's Army) and Jarvis Williams (Golden Eagles). Wardle and Bradley's assistant coach Mike Bargen both played collegiately at Marquette.
Team Heartfire's general manager is former Valparaiso coach Homer Drew, who has attracted several former Baylor players to his TBT squad.
The Illinois Region will include nine players and coaches who competed as prepsters locally in either the Mid-Illini or Mid-State conferences: Max Bielfeld (Notre Dame), Chuck Buescher (East Peoria), Jordan Dehm (Metamora), Lou Griffith (Washington), Nate Kennell (Metamora), Daniel Ruffin (Peoria Central), Marcellus Sommerville (Peoria Central), Jeff White (Peoria Manual), Willie Williams (Peoria Manual)
TBT Illinois Region Home Page:  thetournament.com/Illinois