The Peoria Rivermen, in conjunction with the Southern Professional Hockey league, are set to start their 39th season of professional hockey on October 22 at Carver Arena! The Rivermen are set to play starting in October and running through the beginning of April.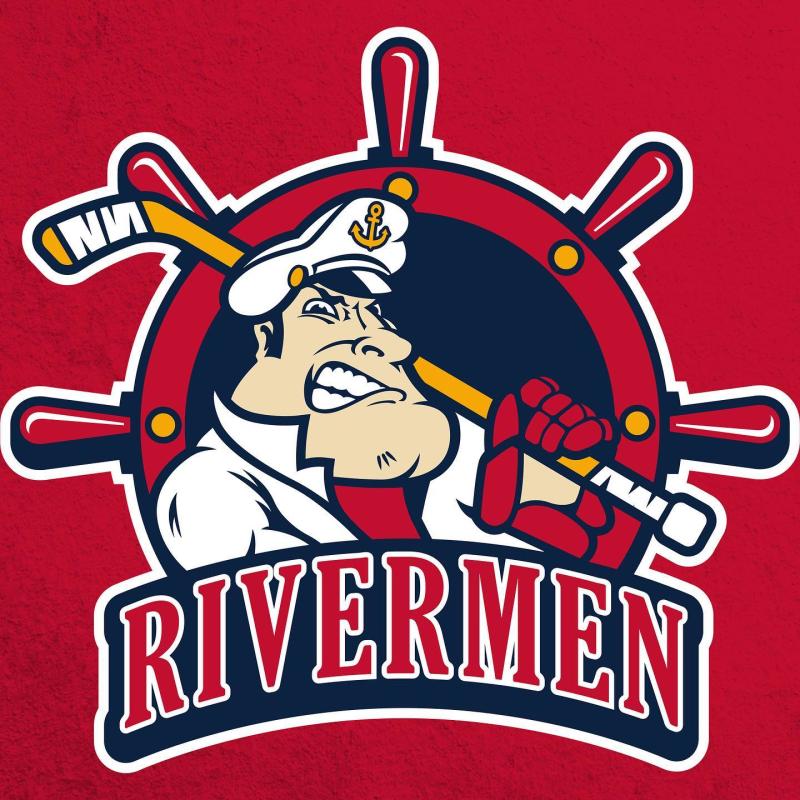 The 2021-2022 Jersey Lineup
The Rivermen will have a new look this upcoming season! The new Rivermen jerseys have traditional colors but include several updated features including the new logos that were revealed earlier this offseason and a heritage style with the team name in the center. The reveal of these jerseys bookends the six month process of rebranding the Peoria Rivermen prior to their celebratory season which  marks 40 years of professional hockey in Peoria. The jerseys were designed in collaboration with Erik Dunkel from Dunkel Design, and will go on sale this September. More information on an official date and pricing will be coming soon.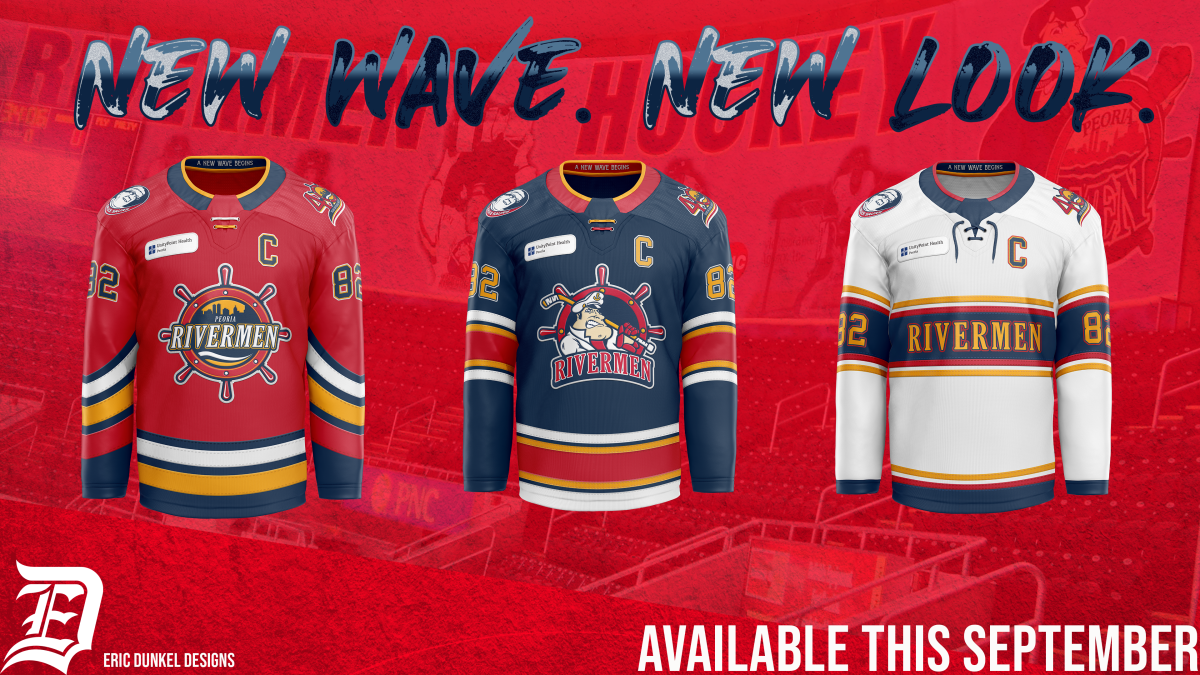 The 2021-2022 Schedule 
The Rivermen open their jam-packed regular-season schedule with a home opener on October 22 at Carver Arena. The Rivermen will face off against teams such as the Storm, Evansville, Macon Mayhem, Roanoke Rail Yard Dawgs, Huntsville, Birmingham, Pensacola, Fayetteville, and Knoxville. 
See below for the full schedule of home dates and stay tuned for more information on away games and the 2021-2022 season.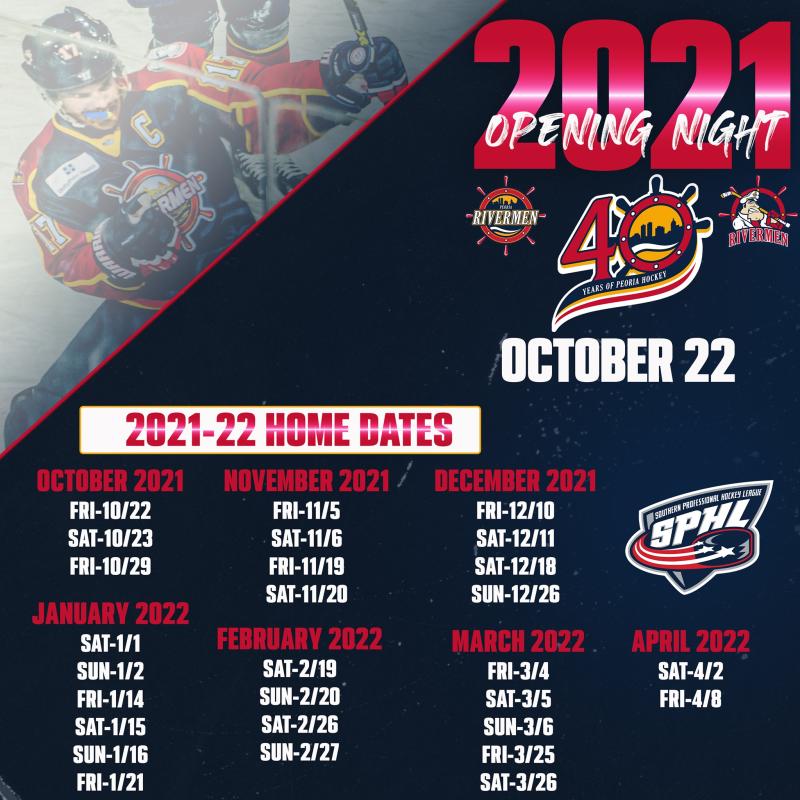 How to Get Your Hands on Tickets
Season tickets for Peoria's 39th season of professional hockey presented by Midwest Orthopaedic Center are on sale at the Toyota Box Office in the Peoria Civic Center, or by phone at the Rivermen office, located at 201 S.W. Jefferson Street, or over the phone at (309) 676-1040. 
Season tickets come in three options along with holder benefits: Full Season (28 games), Half Season (14 games), and 5-Game Plans. 
Single Game Tickets are also available for pre-order or day of purchase. Pre-order tickets range from $12-$21. The day of tickets ranges from $13-$22. 
The Rivermen also offer Group Ticket options for groups of 10 or more. Not only would you save money on your ticket prices but you guarantee that your entire group gets to sit together, group recognition on the video board, and a Rivermen Raffle entry for each group member. 
Follow the Rivermen on Social Media!
Website: www.riverment.net
Facebook: www.facebook.com/PeoriaRivermen
Twitter: www.twitter.com/Peoria_Rivermen
Instagram: www.instagram.com/Peo_Rivermen
---
For full information on events going on in the Central Illinois area be sure to check us out at www.peoria.org or consult our Discovery Guide.