Mexican food is one of our favorite cuisines and in honor of Hispanic Heritage Month, we will be sharing some of my favorite Mexican restaurants in Peoria! 
Hacienda El Mirador
This restaurant is an absolute favorite of ours for authentic Mexican cuisine and great margaritas! Their dedication to quality ingredients is obvious when trying their food as it's fresh and flavorful. They even make all of their margaritas flavors using fresh fruit rather than syrups! Hacienda El Mirador offers several traditional dishes such as their Mama Trini's Mole and their Menudo. You must visit for an incredible experience!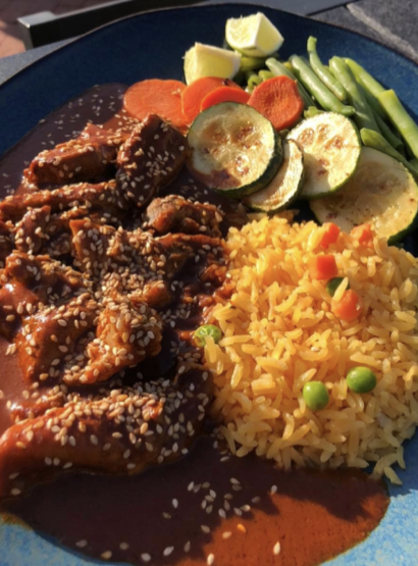 Los Cabos Cantina
This is one of my favorite restaurants to go to if we're craving a huge meal. Sometimes at restaurants, the quality of dishes will lower as portion sizes increase, but at Los Cabos, that's definitely not the case. Their portion sizes are generous while also maintaining well-seasoned and delicious food. I love ordering their Asada Fries for an appetizer and splitting their Fajitas for 2!
Perico's Fast Tacos
Located near the Westlake shopping center, Perico's Fast Tacos is a small yet colorful taqueria with only a few offerings on its menu. However, don't let this steer you away from visiting because although their menu isn't as large as other Mexican restaurants, they definitely have some of the best tacos in Peoria.​ They offer several different types of tacos such as Lengua (beef tongue), Asada (steak), Cabeza (beef head) and more! They also serve massive burritos that are almost bigger than your head!