Santa Cause Run
The Santas are back for the 6th year!
The Santa Cause Run is a family-friendly event for all ages; a great activity for the whole family to participate in during the holiday season. The 2020 race will be a little different than in the past 5-years but will still be a great activity for the family to join in on.
Date: Sat, Dec 12, 2020 - Sun, Dec 20, 2020
Packet Pick-up: Peoria Riverfront Museum's Auditorium – Lower Level
Thursday, December 10, 2020 from 10:00 a.m. - 6:00 p.m.
Friday, December 11, 2020 from 10:00 a.m. - 3:00 p.m.
---
Due to COVID-19, this year's race will take place over nine days from Saturday, December 12 to Sunday, December 20 which will be the loop of ArtsPartners' Sculpture Walk in downtown Peoria. The race will begin at the Peoria Riverfront Museum and the route is a little over a mile long. If the participants would like to turn the route into a 5K, they would need to complete the route three times. Participants will be encouraged to email their times and a photo when completing the run to be posted here, on the race website. Those submitting times will be entered for a chance to win one of three $100 gift certificates to a Peoria restaurant of their choice.
This year's race will benefit ArtsPartners of Central Illinois and help fund future Sculpture Walks by ArtsPartners.
The "run when you want" race gives participants nine-days to run or walk the route on the day and time of their choosing. With this year's route highlighting public art, including the nine large scale sculptures featured on this year's Sculpture Walk, participants can take photos with their favorite artwork. We encourage racers to use #DiscoverPeoria and #SantaCauseRun to enter into a contest for additional prizes.
Registration is $30 for adults and $15 for kids (18 and under). Registration includes a race packet with an official 2020 Santa Cause Run t-shirt, locally made in Peoria by Uniquee Tees, coupons and items from local businesses and a reusable ArtsPartners shopping tote bag.
This year's event is sponsored by Bob Lindsay Acura and Bob Lindsay Honda.
Questions?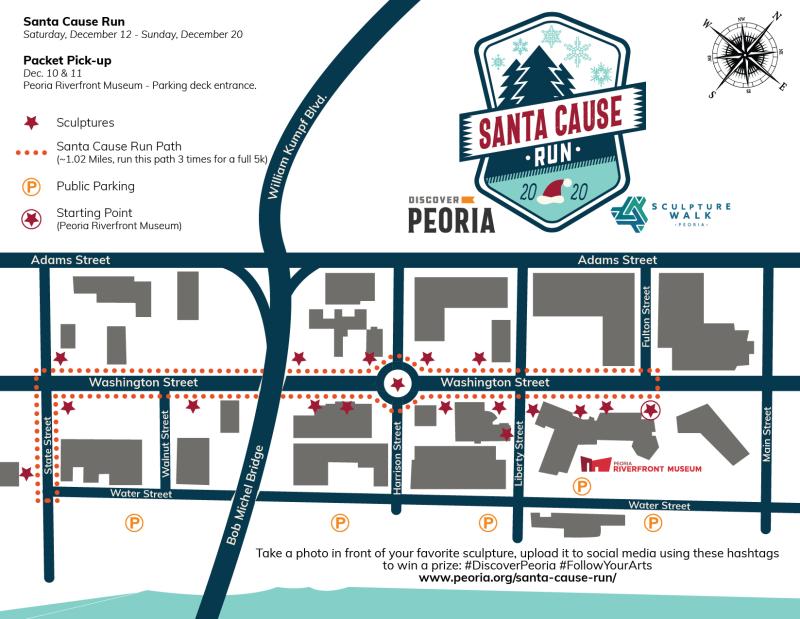 Thank You to Our 2020 Sponsors!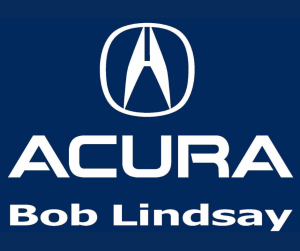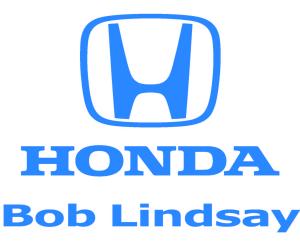 Discover More About Past Santa Cause Runs