Pride in the 309 T-Shirts
Show your 309 & Peoria pride by sporting one of these soon-to-be-famous T-shirts!
Discover Peoria wants everyone to showcase their community pride and what better way than to raise money to help the hospitality and tourism industry locally by wearing your 309. Two all-new T-shirt designs are now available for order online (soon to be available at Urban Artifacts and other stores in the region). As part of their Here for Good campaign to raise money for COVID-19 relief efforts in the tourism and hospitality industries in Illinois -- $10 for every shirt will go to Discover Peoria to help support programs and initiatives that benefit our region and residents.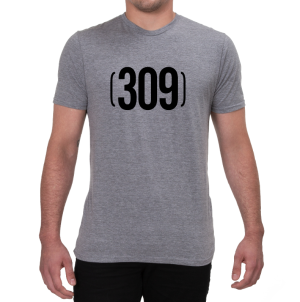 CLICK HERE TO ORDER THE GREY 309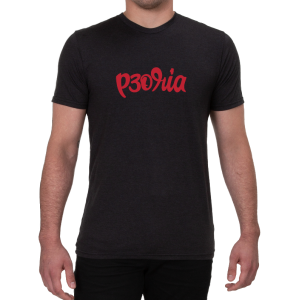 CLICK HERE TO ORDER THE BLACK P309IA
The shirts were created by Illinois Made honorees the Art Deli as they begin their expansion to Central Illinois with their first 309-focused apparel. The Art Deli is focused on providing the highest quality T-shirts and apparel that is both ethically made and environmentally friendly while putting an emphasis on American-made products as often as possible. 
"As the Art Deli continues to grow and provide our customers with the best apparel experience that we can create, we felt it was important to expand our reach into the Peoria region with a new line of merchandise for the Heart of Illinois," said Jarrod Hennis, owner of the Art Deli. "Our mission is simple: provide amazing clothing to the Peoria region, while creating new partnerships and opportunities to see entrepreneurs succeed."
"We are excited to see a new business look to invest and grow in the Peoria region," said Josh Albrecht, Chief Marketing Officer for Discover Peoria.
Stay Hydrated with an Offical Discover Peoria Mug and Water Bottle
Add to your 309 hometown pride collection with a classic Discover Peoria Diner Mug and Discover Peoria Sports Water Bottle. 
Diner Mug - $10
Sports Water Bottle - $10
Order your's online here: https://pacvb.square.site/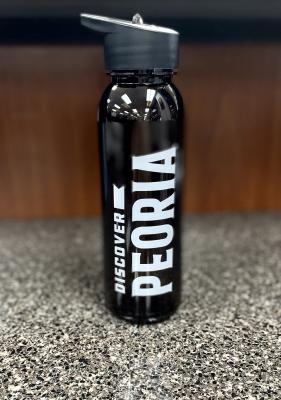 Stay healthy with your Discover Peoria or Heart of Illinois Mask! 
Discover Peoria's popular face masks are back and with a new design and fit, these masks are a great way to not only support Discover Peoria but show your support for the central Illinois community. You can purchase a Super Value Pack which features two Discover Peoria masks and an Illinois State mask with a star over central Illinois or you can purchase the mask separately. Masks are $10 each. For businesses or individuals interested in bulk orders, additional price discounts apply (email info@peoria.org for bulk orders). 
Order your's online here: https://pacvb.square.site/