Looking for an outlet to let your creative juices flow? The Peoria area has a number of locations you can visit that will require you to use the right side of your brain. Here are four in the area that we recommend you check out:
1. Water's Edge Winery- Peoria Heights
Also located in Peoria Heights, Water's Edge Winery offers a unique experience of white, red, and dessert wines, a bistro style menu with light eats, and fun art related classes. Past events have included macrame feather classes, creating your own door hanger, and paint parties. Looking to gift someone a bottle of wine? You can even customize a wine label for the wine of your choice.
2. Art at the Bodega - Washington
Head out to Washington and create something today! At Art at the Bodega, you can walk in and paint your own canvas with how-to instructions. With the option to create wooden signs, mosaics, sand art and more, everyone's an artist at Art at the Bodega. You can also pick from 600 DIY pottery options! There's no doubt you'll find a project you're excited about.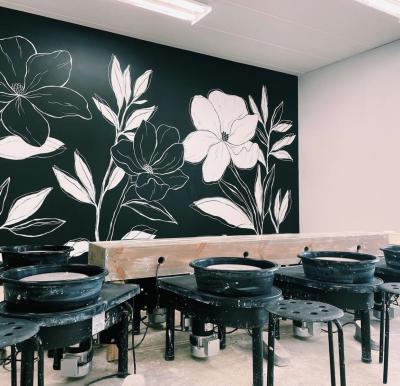 3. Leo's Art Studio - Pekin
Learn the basics of acrylic painting while enjoying spirits and the company of friends at Leo's Art Studio in Pekin. Unleash your imagination at a Paint and Sip event, where you will be provided with step by step instructions and can take home a completed painting at the end of the class. Leo's Art Studio is also an art school with painting lessons for all ages.
4. Fired up - Peoria Heights
Fired up in Peoria Heights encourages all ages to find their artistic side. Choose from a selection of pottery pieces including mugs, plates, bowls and figurines and let your mind wander as you paint your piece to your liking! Your pottery will be ready to take home and enjoy about a week after painting.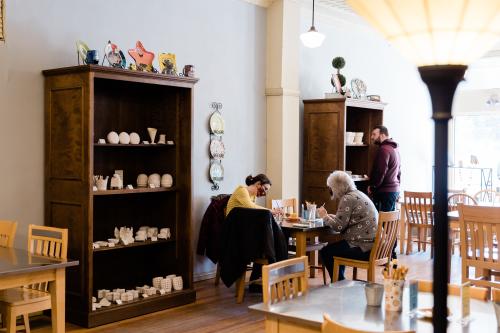 Having a creative outlet is important, and you don't have to travel far in our region to find a fun way for all ages to express themselves. The next time you want to use your creative side, check out the Discover Peoria Calendar of Events for upcoming classes and activities.