Peoria may be the Whiskey City, but it's also a great place for a beer! While they all offer that tasty, sudsy brew, each brewery has its own unique personality. Check out these beloved breweries and take a growler home with you. And don't forget, drink responsibly. 
Bearded Owl Brewery
Gather around the campfire, the origin story of Bearded Owl Brewery is best told illuminated by a crackling flam in the woods. While taking an evening hike with his son Jimmy on a camping trip, Nick Babcok's attempts at giving young Jimmy a scare came back to bit him, or better yet, scratch him. Upon entering an old, abandoned bar, Nick discovered he was not alone inside when he saw the orange eyes of a horned owl roosting. Jimmy, reluctantly following his dad inside, was stunned by the giant bird. As the owl took flight, both Nick and Jimmy hit the ground to avoid its large talons. 
Fun fact: Nick's great uncle Lewis worked for Peoria's Gipps Brewing Company before taking up employment at a local speak-say during Prohibition. 
We recommend: Will-O'-the-Wisp; a Farmhouse ale with basil.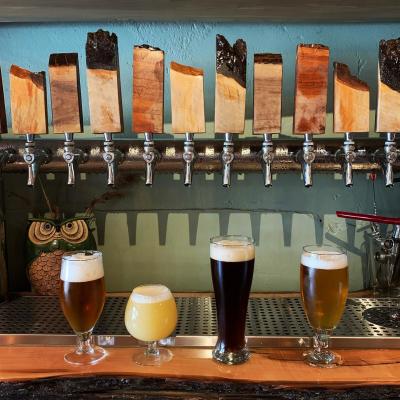 Industry Brewing Co. 
Owned by Peoria's successful Spice Hospitality, Industry Brewing offers a unique twist on the usual classics. Wash down your pretzel and beer cheese with the Kolsch style - Happy Hour. Industry Brewing is the place to meet your co-workers for a beer after a long week. Or enjoy the warm summer nights with live entertainment in the beer garden. whatever your tastes or preferences, Industry Brewing has something for everyone. 
Fun fact: Embrace your inner lumberjack and try their axe throwing through Rocket Axe! 
We recommend: "Got Room?" The name it all with the Peanut Butter Nitro Stout. 
Obed & Isaac's Microbrewery and Eatery
Located inside a renovated and historic church, Obed and Isaac's opened its second location in the heart of Illinois in 2016. The Conn Hospitality Group Inc. continued their combination of historic architecture, delicious food and great beer from their first location in Springfield, IL, and found success in Peoria. The atmosphere inside is unlike any other restaurant in town, with its stained-glass design elements (be sure to check out the bathrooms). Enjoy a spring day outside on the Bocce Ball patio with two bocce courts, bags, DAGz games and fire pits. 
Fun fact: Bring along your K-9 pals, the nation at Obed & Isaac's is dog friendly! 
We recommend: Peoria Skyline IPA.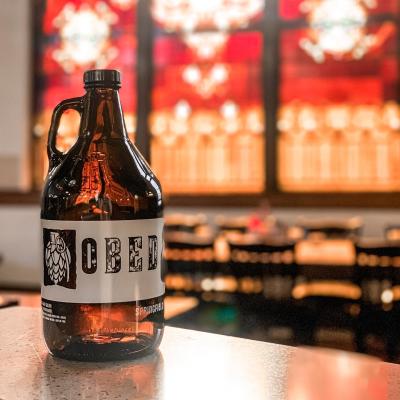 Pour Bros. Craft Taproom
Illinois' first pour-your-own taproom in Heritage Square in Peoria Heights features the popular Pour The Experience wall where you can select and pour your own drink, allowing you to experience a multitude of drinks to decide what you like. They curate an ever-changing small-batch menu of craft beer, ciders, meads and amazing handcrafted cocktails. Between the fantastic drink menu and the showcasing of live music, you're sure to have an amazing experience at Pour Bros.  
Fun fact: Year-round, Pour Bros. features live music. Head inside during the chilly months for a laid-back acoustic concert or have a-rockin' summer concert in Heritage Square. 
We recommend: At Pour Bros., the expansive list of drinks is ever-changing on the pour wall so we recommend getting out of your comfort zone and trying a new drink every time you visit.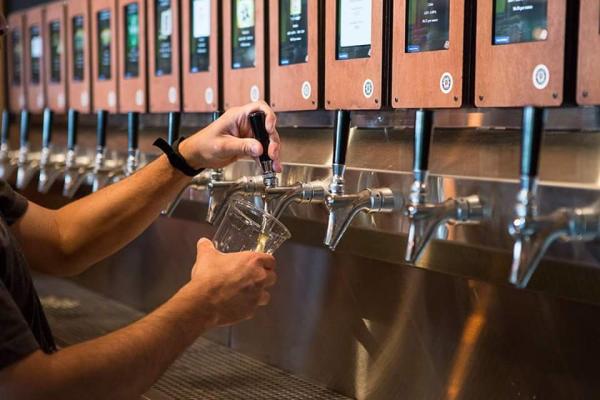 Rhodell Brewery
A Peoria brewery tour isn't complete without visiting the granddaddy of them all, Rhodell Brewery. Since opening its doors in 1998, Rohell's started with three beers on tap. Now offering 13 beers that rotate regularly, this brewery prioritizes small-batch flavor to bring guests the best in ales, lagers, stouts and IPAs. 
Fun fact: Rhodell Brewery offers patrons the option to brew their own beer, talk to your bartender to learn more. 
We recommend: Prairie Walker Pale Ale.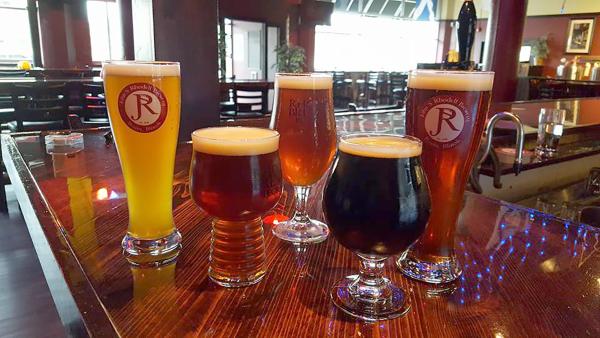 ---
BONUS STOP
BLACK BAND Distillery
Now open in the Warehouse District, BLACK BAND Distillery is cultivating an authentic distilling experience all while showcasing its local producers and high-quality products. 
Fun fact: BLACK BAND sells more than just whiskey, you can also try its handcrafted Bourbon, Vodka and Gin. 
We recommend: All four expressions that BLACK BAND crafts are fantastic and we couldn't pick just one.