ArtsPartners of Central Illinois in partnership with the Illinois Small Business Development Center at Bradley University is pleased to present The Business of Art Conference on February 8, 2020, from 8:30 a.m. - 4;00 p.m. at the Michel Student Center on Bradley's campus.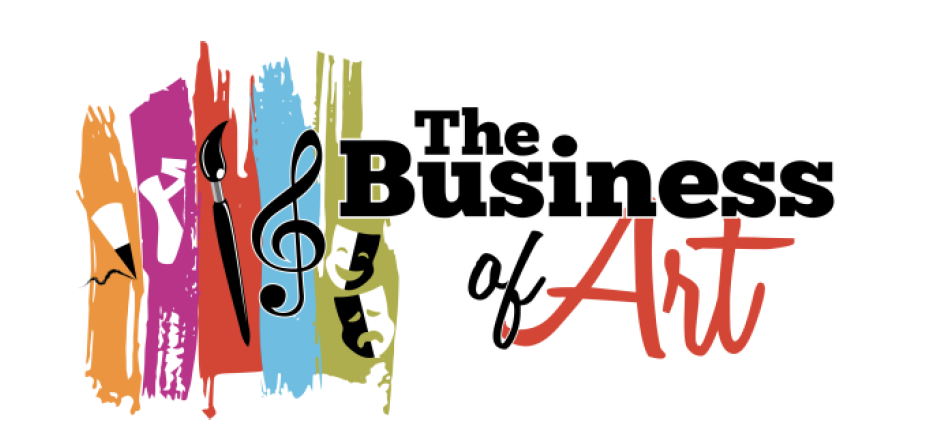 Now in its fifth year, the conference continues to equip artists with strategies and tools to help establish their business and enhance their profitability. ArtsPartner's Executive Director, Jenn Gordon, said, "our line-up of speakers and presenters includes small business owners, art fair organizers, performers, published authors, gallery owners and curators, copyright experts, artist entrepreneurs, marketing strategists, representatives from the local media and small business development experts. This is a fantastic opportunity for artists of any discipline in downstate Illinois to network with experts and develop strategies to cultivate and grow their art business."
The event will kick-off with an interactive keynote entitled "Broadening Your Reach: The Benefits of eCommerce in a Digital Society" from Jake Hamann, Executive director of the Peoria Innovation alliance. Hamonn said, "there is an incredible momentum in Peoria right now for artists, makers, artisans and innovators who have an entrepreneurial spirit. Jenn and I saw great synergy between the professional development and networking resources that the conference provides, and the mission of one of our initiatives, Peoria Made whose mission is to help enable and empower the maker/artist community through a digital storefront and physical space dedicated to generating more regional and national exposure; in turn, increasing their ability to sell, grow and scale." 
The conference will open at 8:30 a.m. with a light breakfast and an artist resource fair. Following the Keynote and morning break-out sessions, attendees will enjoy a delicious lunch during which they will have the opportunity to hear from and interact with a panel of artists fro whom e-commerce has played a pivotal role in the success and expansion of their businesses. Following the afternoon break-out sessions, the event will conclude with a networking reception designed to provide a creative and fun space for attendees to connect with one another. For more information on all sessions and presenters please visit: www.artspartners.net/boa. 
Ross Miller, Director of Technology Commercialization at the Illinois Small Business Development Center at BU, who co-founded this event with Gordon back in 2015 says of the collaboration, "we are excited to continue this partnership with ArtsPartners to serve downstate Illinois artists both at the collegiate level and beyond by connecting them with the resources they need to be successful as entrepreneurs." 
The registration fee is $50. Discounted rates are available for a limited time for students and members of local arts organizations. Contact ArtsPartenrs at 309-676-2787 to see if you qualify. Tickets are available online at 309tix.com. This program is partially supported by a grant from the Illinois Arts Council. 
ArtsPartners of Central Illinois promotes the arts as a vital component of central Illinois' cultural and economic development. Founded in 1999, ArtsPartners of Central Illinois, Inc. is a 501(c)(3) tax-exempt, not-for-profit organization whose mission is to build awareness and strengthen the arts for the economic and cultural enrichment of central Illinois. 
The Illinois Small Business Development Center at Bradley University provides free business counseling and low-cost training programs for existing and startup businesses in central Illinois. 
---
For more information on events going on in Central Illinois check out our website www.enjoypeoria.com or consult our Experience Guide.