Jalapeños
Jose and Nora Leon, Owners
4700 N University St  #3 Peoria, IL 61614
---
Jose Leon and his family first visited Peoria in 1998 years ago. During that first visit to the community, Jose took time to drive around Peoria to see more of the city for himself. He admired the tranquility and diverseness of the community. While driving around he realized that Peoria would be the perfect place for his next restaurant. 
Jose comes from a long line of family members with a strong work ethic. With the help of his family, he owned his first restaurant at the young age of just 17. This life experience and love for Mexican cuisine have made Jose successful.  He wanted to bring his unique culinary style to Peoria and bring authentic taste like never seen before.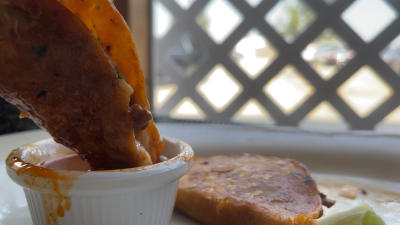 Jalapeños is family-owned and operated by Jose and his wife Nora who are hands-on and lead their team by example. You can find both of them cleaning tables or taking orders just like other employees. They believe that the customer service they have provided to the community has been one of the keys to their success. They prioritize customer satisfaction and care that everyone has a positive experience at Jalapenos. 
Renovations to their bar are currently underway and this is another way that Jose and Nora care about their customers. They want to provide different experiences for new and returning customers alike. Their bar will be like no other in the area filled with colorful Mexican art and delicious drinks!