Discover the Greater Peoria Area
True Urban • Boundless Country
In the Greater Peoria Area, building the life you want to live is always within reach. From true urban environs to small-town charm to rural solitude, you'll find that transitioning from one speed to the next comes as easily as driving over the Murray Baker Bridge. Learn more about what this diverse set of communities can offer you and start building the life you want in the Greater Peoria Area.

Kayla Phillips has always believed a solid sense of community to be the foundation of a good living experience — and that's exactly what she found in the welcoming, tight-knit community of the Greater Peoria area.
Listen to Kayla's story.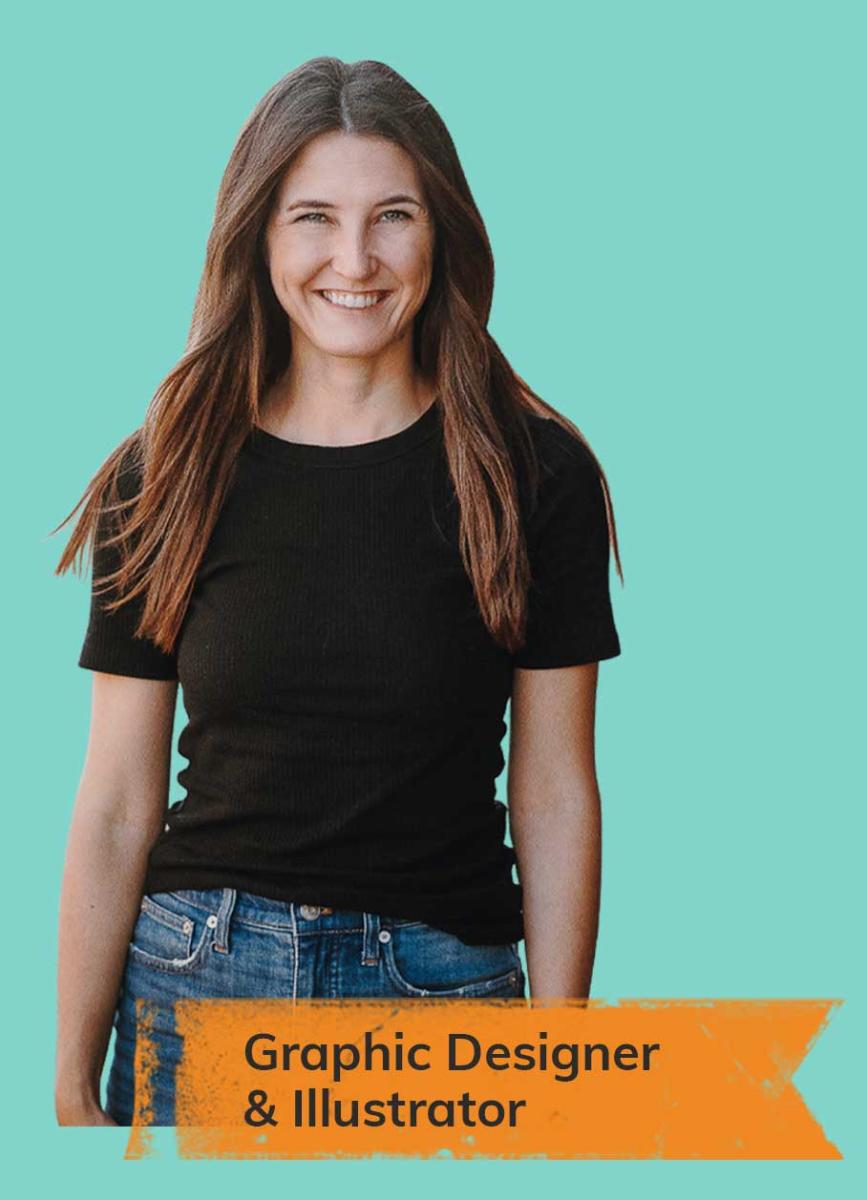 High Quality Living For Less
When you make your home in the Greater Peoria Area, you'll find a high quality lifestyle doesn't come at a premium. Don't believe us? Check out the cost of living in Peoria and surrounding communities compared with the cost of living in Chicagoland.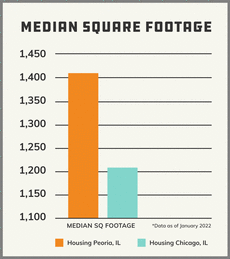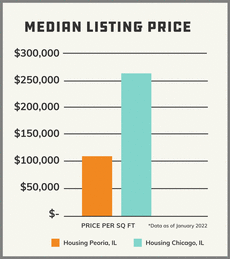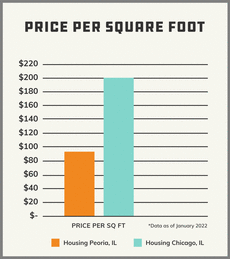 Comparative Data Source: Homes.com
But the quality of life you build here goes far beyond dollars and cents. Pick the lifestyle that moves at your speed, from decades-old farmhouses in wide-open spaces to brand-new studio apartments in the heart of the city. And if you're looking for things to do, the Greater Peoria Area is never at a shortage, from our breathtaking natural landscapes to our independently owned restaurants and boutiques.
More importantly, you'll find a welcoming, affirming community with exceptional healthcare and ready accessibility to major markets. Best of all, you'll spend way less time in your car inching through congested, concrete jungles, meaning more time to enjoy the things you love most.
Education & Training
Ready to start a new career here? The Greater Peoria Area is home to many institutions equipped to prepare you for whichever path you choose.
| | |
| --- | --- |
| | Bradley University, a top-ranked, private university with more than 185 undergraduate and graduate programs, is located just blocks away from downtown Peoria. With nearly 6,000 students and a celebrated NCAA basketball program, Bradley offers the major university experience in a close-knit setting. |
| | Located about 18 miles east of Peoria, Eureka is home to Eureka College, a private liberal arts college with more than 30 majors and ranked one of the best colleges in the Midwest by U.S. News and World Report. Eureka College alum have been known to go on to incredible things — such as one Ronald Wilson Reagan. |
| | Additionally, Illinois Central College is a public community college with campuses in both Peoria and East Peoria. With more than 170 programs in fields such as nursing, education, engineering, and more, ICC is an ideal choice for attaining your associate degree or setting you up with the knowledge needed for a brand-new career. |
| | Canton, located about 30 miles southwest of Peoria, is home to Spoon River College, a two-year, public community college serving 4,000 credit students per year and offering associate degree classes, career and technical courses, and business and industry training. |
| | The Greater Peoria Area is also a hub for medical education. Aspiring doctors will find a home at the University of Illinois College of Medicine Peoria Campus, a four-year MD program offering clinical experience at nearby UnityPoint Methodist Hospital, OSF Saint Francis Medical Center, Children's Hospital of Illinois, Proctor Hospital, and UnityPoint Pekin Hospital. |
| | In addition, the Saint Francis Medical Center College of Nursing offers both traditional and online BSN, MSN, and DNP programs with state-of-the-art simulation and skills laboratories located at the adjacent OSF Saint Francis Medical Center. |
| | Finally, Methodist College offers baccalaureate and master's programs for nursing students, as well as health science and social work bachelor's programs and continued education opportunities for nurses and doctors. |
| | East Peoria is also home to Midwest Technical Institute, a vocational and technical school preparing students for careers in a wide range of fields including mechanical trades, cosmetology, medical and dental assisting, and more. |
Of course, the local public and private K-12 schools you'll find in the Greater Peoria Area will provide your children with the skills they need to succeed in life, no matter which path they choose.
Learn more about the Greater Peoria 2030 campaign.
Questions?
Need more information or advice? We're here to help.
Fill out the form below and we'll respond shortly with answers and resources.